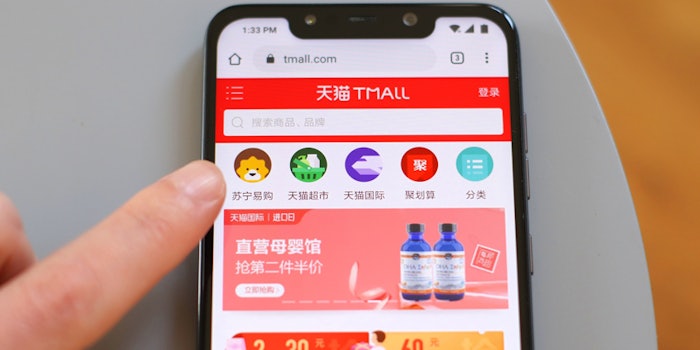 Alibaba Group's Tmall Global has announced the launch of its annual Go Global 11.11 Pitch Fest, an initiative created to help U.S.-based brands grow their businesses globally through cross-border trade. In 2020, 11.11 generated more than $74 billion in sales.
Related: U.S. Businesses Sell More Than $54 Billion on Alibaba Platforms
The program is designed to help fast-track American small and medium-sized businesses (SMBs) onto the Tmall Global platform in time to participate in Alibaba's 11.11 Global Shopping Festival. 
The Go Global 11.11 Pitch Fest welcomes applications from e-commerce-ready SMBs that offer products across all major consumer categories.
Tmall Global will provide the brands with marketing advice and exposure to boost brand awareness, such as participating in a dedicated livestreaming session in the lead-up to 11.11.
Brands can apply for a chance to pitch its product to the Tmall Global team. Applications will be accepted from June 8 to August 6, 2021.
Previously: 9 Winners of Alibaba's Go Global 11.11 Pitch Fest
Tony Shan, head of Tmall Global for the Americas, Alibaba Group, said, "Given the huge shift toward online shopping and the growing demand in China for American products, U.S. brands seeking international growth must have both a digital strategy and a China strategy. Pitch Fest is a great opportunity for us to discover and support U.S. brands we believe can find success in the China market."