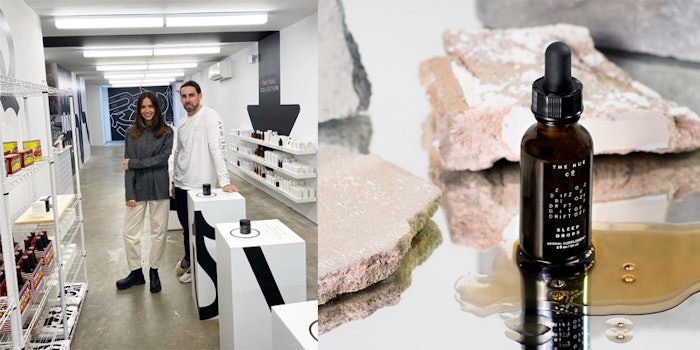 The Nue Co. has received a $25 million Series B investment led by Pamoja Capital, a Swiss-based Canadian family office in which 100% of profits go toward climate change and mental health research.
Previously: Spotlight Oral Care Receives €12M Funding
The $25 million investment, which included an exit opportunity for early-stage shareholders, will continue to fuel the company's growth, centered around investments into the company's already-defined social and sustainability focus.
The Nue Co. has experienced 500% growth over the late two years while maintaining a repeat purchase rate of 70%.
The brand is also working toward a launch in Asia, Australia and further expansion into the European Union, United Kingdom and The Middle East.
Pamoja Capital manages the funds of the McCall MacBain Family and those of the McCall MacBain Foundation and currently oversees over $1 billion of assets.
The returns generated are donated to the McCall MacBain Foundation. The Foundation provides substantial financial and working support for educational scholarships globally, and is also active in funding climate change and mental health research. 
Jules Miller, founder and CEO of The Nue Co., said: "The reason our customers choose The Nue Co. isn't just because our formulas drive results—it's because we are a mission-driven brand. Having worked with the Pamoja team over the last few weeks, we're thrilled to be partnering with a fund who are so aligned to our core values. Collectively we believe success comes from developing deep relationships with your customers, while ensuring that we are giving back to our community and doing our best to protect the environment around us.' 
Charlie Gower, COO of The Nue Co., said: "The backing from John and the great team at Pamoja will enable us to continue our growth, enter new markets and further develop our ESG framework. Our aim is to completely revolutionize the supplement category and become leaders in sustainability for the health and wellness industry."
John McCall MacBain, founder of Pamoja Capital and chair of the McCall MacBain Foundations, said: "Pamoja Capital and the McCall MacBain Foundation are passionate about supporting positive health and environmental outcomes in both our investments and our philanthropy. The Nue Co.'s mission perfectly aligns with these goals, and we are delighted to have the opportunity to partner with Jules, Charlie and The Nue Co.'s shareholders to continue to build on the work they have done to help improve individual health and wellness. The Nue Co.'s dedication to building a company that is relentlessly focused on environmental and social impact is inspiring. We look forward to being a part of this vision in the years to come."