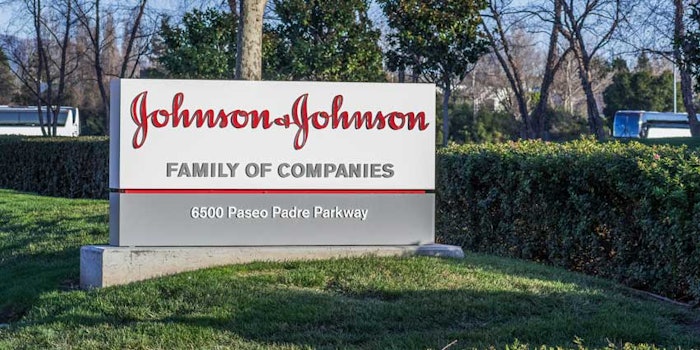 Johnson & Johnson has named Joaquin Duato, currently vice chairman of the company's executive committee, as CEO, effective January 3, 2022. Alex Gorsky, currently chairman and CEO, will serve as executive chairman.
Gorsky has served as chairman and CEO of Johnson & Johnson since 2012. He has overseen a more than 60% increase in R&D investments to $12 billion in 2020.
Duato's 30-plus year career at Johnson & Johnson has spanned multiple business sectors, geographies and functions. He is a past chair of PhRMA, and sits on the boards of UNICEF USA, Tsinghua University School of Pharmaceutical Sciences and the Hess Corporation. 
Gorsky said:
It has been an honor and privilege to lead this company as chairman and CEO for nearly a decade, and I am pleased to serve as executive chairman to help oversee Johnson & Johnson's ongoing progress improving the health of people and communities everywhere. Over the course of my 30-year career at Johnson & Johnson, guided by our credo, I have witnessed the profound impact of the company's evolution and expansion of life-enhancing medicines.
The past decade alone has been transformational for Johnson & Johnson as we dramatically increased investment in R&D, drove some of the most important global advances in health care, made significant strategic shifts across the business and delivered record performance. Most of all, I am humbled to lead our talented and dedicated team of 136,000 associates around the world, and I am immensely proud of how we have upheld the company's 134-year legacy of delivering solutions to address the world's most urgent, unmet health care needs.
The decision to step aside was one of the most difficult of my career. This is the right time for the company as our organization is delivering strong performance across all three segments and is positioned for continued success, in addition to this being the right time for me personally as I focus more on my family due to family health reasons.
Duato said: 
I am honored to serve as Johnson & Johnson's next CEO. Our Company has an unmatched health care platform: we are a global pharmaceutical leader with a robust pipeline of transformational and innovative medicines, our medical device business is at the forefront of applying cutting-edge technology to deliver physician and patient-centric products and solutions and our consumer health business continues to evolve its portfolio of iconic heritage brands and innovative growth brands. As the world continues to face significant health challenges, including the ongoing pandemic, I am inspired by Johnson & Johnson's opportunity to play a key role in meaningfully improving the global trajectory of human health.
I have had the pleasure of working closely with Alex for many years and thank him for his outstanding leadership. I am pleased that I will continue to benefit from his guidance and insights moving forward. Above all I am excited to be leading the best team in the industry, and I am confident that we will continue to be guided by our credo in everything we do.