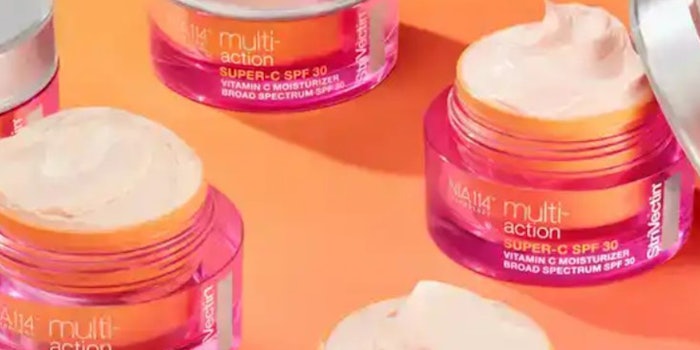 Crown Laboratories has announced it is acquiring StriVectin, with the transaction expected to close by mid-September 2021.
Previously: Amyris Acquires Olika & MG Empower
StriVectin's products will become part of Crown's new premium skin care division and will operate as a wholly owned subsidiary of Crown Laboratories. 
StriVectin's president, Cori Aleardi, will become president and chief commercial officer of Crown and will join the Crown executive leadership team.
L Catterton invested in StriVectin in 2009 and has since partnered with the company to drive growth through a strategic plan focused on marketing and operational enhancements.
Jeff Bedard, Crown Laboratories CEO, said: "Partnering with StriVectin is an exciting and significant next step in diversifying and scaling our organization. StriVectin has assembled a truly impressive team, a proven business model, and a premier product portfolio that is beloved by its customers. We are particularly excited that Cori will be assuming a senior executive role at Crown, helping to guide the merged businesses, and we think the combined talents of both teams will enable us to accelerate growth across all our product areas. The addition of StriVectin to Crown's portfolio enriches our focus on partnering with our customers throughout their lifetime skin health journey."
Cori Aleardi, president of StriVectin, said: "We are excited to build on our success in this next chapter as StriVectin continues to redefine the science of skin care and changes the way people feel about their skin. As part of Crown, StriVectin will benefit from additional resources to expand infrastructure, support future growth, and deliver on our commitment to provide next generation skin care to every generation and put the science of skin health first."
"L Catterton's support of StriVectin showcases the firm's expertise as a brand-builder," said Joan Malloy, CEO of StriVectin. "They were true partners throughout the brand journey, bringing strategic, operational, and industry expertise to foster innovation, growth, and market expansion."