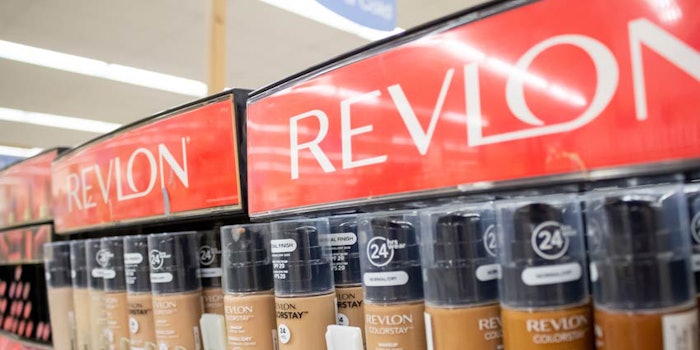 Revlon has reported Q3 2021 net sales of $521.1 million, compared to $477.1 million during the prior-year period, an increase of $44.0 million, or 9.2%. Revenue growth was observed across all of the company's segments.
Reported operating income for the period was $34.1 million, compared to a loss of $9.7 million during the prior-year period, an improvement of $43.8 million, driven by $44.0 million in higher net sales, and a gross margin improvement of 670 basis points over the prior-year period.
Adjusted operating income in the third quarter of 2021 increased by $33.0 million year-over-year to $47.3 million. Adjusted EBITDA in the period was $82.4 million, versus $54.5 million in the prior-year period.
Despite these improvements, Revlon reported a net loss of $53.1 million in the third quarter of 2021, compared to a $44.5 million net loss in the prior-year period. The higher net loss was reportedly due to a $31.2 million gain from the early extinguishment of debt in 2020, and $19.7 million of unfavorable variance in foreign currency year-over-year.
As of September 30, 2021, the Company had total liquidity of $121.9 million.
"Our results this quarter demonstrate that our strategy is working," said Debra Perelman, Revlon's president and CEO. "The top-line growth in our brands and strong EBITDA performance are evidence of the sustained positive momentum we are seeing in our business as we continue to execute. For the second consecutive quarter, all our reporting segments increased revenue compared to the prior year, and our e-commerce segment posted double-digit growth. We are also well into the implementation phase of our Revlon Global Growth Accelerator program, which was put in place to support our long-term profitable growth."
Perelman added, "In terms of the macro environment, we continue to navigate global supply chain pressures, including increased prices on key ingredients and components, logistics challenges across all modes of transportation, and persistent labor shortages. As touched on last quarter, we are taking the appropriate steps to address these issues, including aggressively managing costs and implementing select price increases. While we expect these challenges to persist well into 2022, we are prepared to dynamically manage our business until the situation stabilizes."