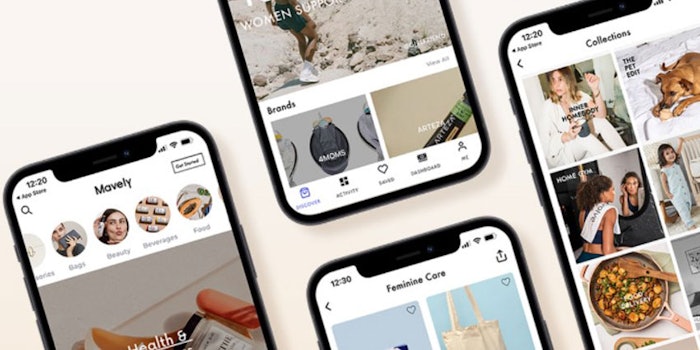 Rhyz, the strategic investment arm of Nu Skin Enterprises, has acquired Mavely, a social commerce platform. Details of the transaction were not disclosed.
Mavely will "continue to grow its network by leveraging Nu Skin's community of global influencers and will be able to offer a scalable alternative customer acquisition channel that is untapped by today's DTC brands," per a press release.
Mavely will provide cross-channel, social-selling features and capabilities to Nu Skin brand affiliates.
There will also be a new Nu Skin branded social sharing app that will expand affiliate reach across platforms.
Ryan Napierski, president and CEO of Nu Skin, said: "We're confident this technology will help simplify and supercharge social selling for millions of Nu Skin brand affiliates. The Mavely team shares our vision of empowering people to be passionate advocates for brands they love. Mavely's advanced social commerce platform will help accelerate our progress toward this vision, further support our areas of growth, and allow our brand affiliates to quickly and easily share our innovative beauty and wellness solutions."
Evan Wray, CEO and co-founder of Mavely, said: "Nu Skin is well positioned to take advantage of the rapid growth in social commerce, and we look forward to partnering with the team to help drive their business and tap into their global reach as we continue to scale. By bridging the gap between brands and social commerce companies, Mavely is unearthing a massive new acquisitions channel and reshaping the future of social selling in the process."