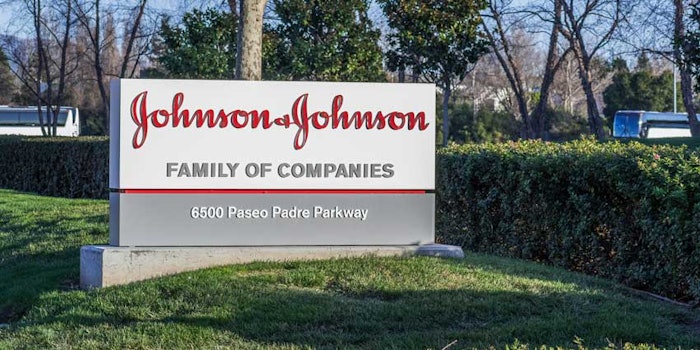 Johnson & Johnson has announced that it is separating its company's consumer health business, creating a new publicly traded company. The company is targeting the completion of the planned separation in 18-24 months.
Previously: Paul Stoffels, M.D., Announces Retirement from Johnson & Johnson
According to the company, the planned separation would create two global leaders that are better positioned to deliver improved health outcomes for patients and consumers through innovation, pursue more targeted business strategies and accelerate growth.
The new consumer health company would be a global consumer health company, featuring brands such as Neutrogena, Aveeno, Tylenol, Listerine, Johnson's, and Band-Aid and leading positions in self-care (OTC), skin health and essential health, which include baby care, feminine care, wound care and oral health.
The updated Johnson & Johnson would continue to build on its offering of health care R&D and innovation with its portfolio entailing pharmaceutical and medical device capabilities focused on advancing standard care.
The following key goals of the separation include:
Increased management focus, resources, agility and speed to effectively address differing industry trends and to better meet the needs of the new Johnson & Johnson and the new consumer health company patients and consumers;
Further focus capital allocation based on the objectives of each independent company;
Provide each company with a compelling financial profile that more accurately reflects the strengths and opportunities of each business and, as a result, offers investors a more targeted investment opportunity; and
Align corporate and operational structures so each company is better able to drive growth and value creation.
Alex Gorsky, executive chairman of Johnson & Johnson, said: "Throughout our storied history, Johnson & Johnson has demonstrated that we can deliver results that benefit all our stakeholders, and we must continually be evolving our business to provide value today, tomorrow and in the decades ahead. Following a comprehensive review, the Board and management team believe that the planned separation of the Consumer Health business is the best way to accelerate our efforts to serve patients, consumers, and healthcare professionals, create opportunities for our talented global team, drive profitable growth, and— most importantly—improve healthcare outcomes for people around the world."