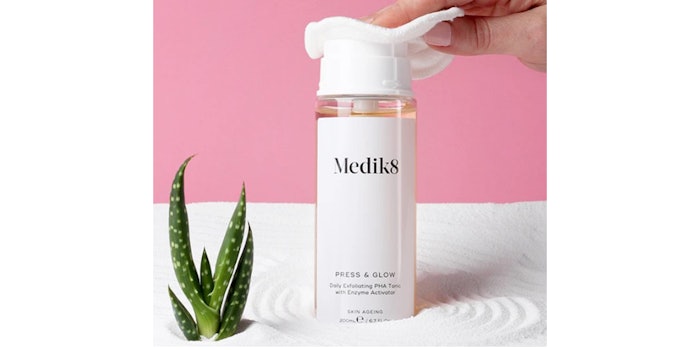 Inflexion has announced its investment in Pangaea Laboratories (Pangaea), which owns the Medik8 skin care brand. 
Previously: [interview] Heyday Receives $20M Series B Funding
The investment is being made by Inflexion Buyout Fund V, Inflexion's dedicated mid‐market fund.
Medik8 is a premium skin care brand focused on science-based and skin-aging products. 
Elliot Isaacs, founder of Medik8, said: "In the last three years, the brand has experienced phenomenal growth as the skincare consumer has become more knowledgeable and moved towards science and ingredients. We are thrilled to be partnering with Inflexion who have the passion and expertise to help us accelerate the brand's international ambitions. Crucially, Inflexion have been unwavering in their support for our amazing team and professional-led heritage. We could not be more excited about the future."
Simon Turner, managing partner, Inflexion, said: "Medik8's science-based approach to skin care combined with its sustainability credentials make it an incredibly impressive business. We look forward to working closely with the whole team to scale the business further through enhancing their digital routes to market, and by supporting their continued innovation, new product launches and international expansion."