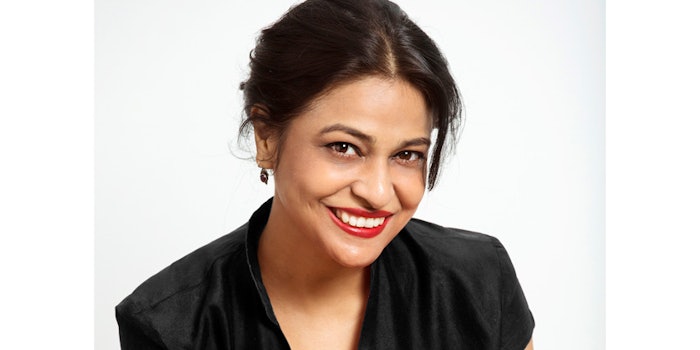 L'Oréal has appointed Asmita Dubey chief digital officer, succeeding Lubomira Rochet, effective immediately. Rochet, who oversaw astonishing e-commerce growth for the company amid the pandemic, is pursuing a new opportunity.

Previously: L'Oréal Reveals 2030 Sustainability Goals
Dubey will embark L'Oréal on the second phase of its digital transformation in which services and direct to consumer relationships will be driving online and offline acceleration.
She started her career in the Indian advertising industry and later in China, where she activated impactful campaigns for some of the world's biggest FMCG companies.
Dubey built L'Oréal's first joint-business partnerships with Alibaba and Tencent and established a broader start-up ecosystem. As chief marketing officer for China and Asia Pacific for L'Oréal, she strengthened L'Oréal's digital footprint in the region.
Rochet joined L'Oréal in 2014 and has been responsible for L'Oréal's successful transformation into a digital-first company. Rochet has decided to pursue new career opportunities outside of L'Oréal.
Nicolas Hieronimus, deputy CEO of L'Oréal, said: "Asmita is a real expert in her field and is a true strategic thinker, with a unique ability to simplify within complexity. With her long-term experience in digital marketing, trend-spotting and consumer centricity, she is the perfect choice to build the next big phase of our digital transformation. Under her leadership, we will continue to evolve L'Oréal's marketing model, adopt new tech- and data-driven solutions (such as artificial intelligence and zero-party data), and accelerate emerging business models (such as social commerce). I am very excited that Asmita joins our executive committee."
Jean-Paul Agon, chairman and CEO of L'Oréal, said: "Over the past seven years, Lubomira has transformed our approach to digital, which is now fully embedded across all of our divisions, brands and countries. Thanks to her leadership, millions of consumers around the world can now try on makeup, select hair color and conduct skin diagnostics, at their leisure and wherever they are. We would like to warmly thank Lubomira and wish her every success for the next step in her professional career."