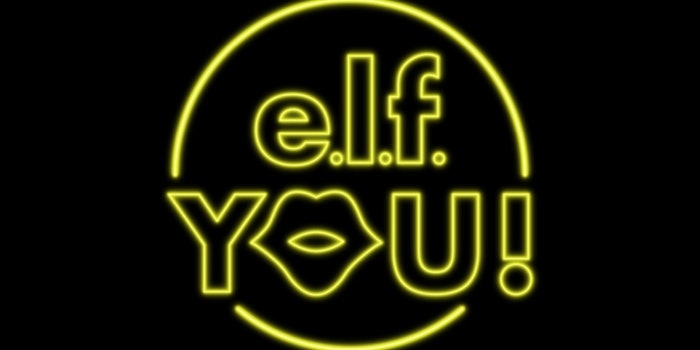 e.l.f. Cosmetics is launching its branded channel on Twitch on May 9, 2021, featuring new streams every week that embody the inclusion, irreverence and e.l.f.isms that the brand is known for, while championing female empowerment by focusing on female gamers.
The channel will focus on the concept of "game-up," combining gaming and makeup. LiveCraft and eGEN sports worked with e.l.f. to immerse the brand into the gaming world.
Report: Are E-sports Stars the New Influencers?
On launch day, e.l.f.'s Twitch channel kicks off with a three-hour livestream hosted by gamer and special effects makeup artist Autumn Rhodes and joined by Lufu and fellow gamer Fasffy. 
There will be special appearances by Sofi Tukker, DJ and Twitch sensation Julienne By, senior style editor Theresa Massony and e.l.f.'s global makeup artist Anna Bynum.
Also launching is e.l.f. You, a program designed to further el.f.'s purpose pillar of empowering others by promoting and supporting up-and-coming female gamers and their squads. 
As part of the program, e.l.f. will be hosting a contest on Tik Tok between May 9 and June 6 in which gamers will have to post a video of their "game-up" look showing how they become stream-ready with their unique makeup looks. 
Seven winners will be selected from the contest and they will receive a high-spec 4K pro webcam, a professional broadcasting microphone, e.l.f. products, a stream with LuFu on e.l.f.'s Twitch channel, and the opportunity to host a stream on e.l.f.'s Twitch channel.
Kory Marchisotto, chief marketing officer at e.l.f. Beauty, said: "Launching a Twitch channel is another demonstration that anything is e.l.f.ing possible. We are always looking to blaze new trails when it comes to connecting with our current and new fans and believe Twitch is our next frontier—it's interactive, engaging, authentic and live."
Travis Johnson, Global CEO of LiveCraft, said: "It's clear that Twitch and e.l.f. are meant to be. With the launch of the e.l.f. Twitch channel, e.l.f. is ready to take its gaming and content strategy to the next level, by celebrating female gamers and connecting with consumers in an engaging and meaningful way."
Brad Timmins, Co-Founder of eGEN, said: "We have no doubt e.l.f. will be the leading cosmetics brand on Twitch and one that every cosmetics brand aspires to emulate."