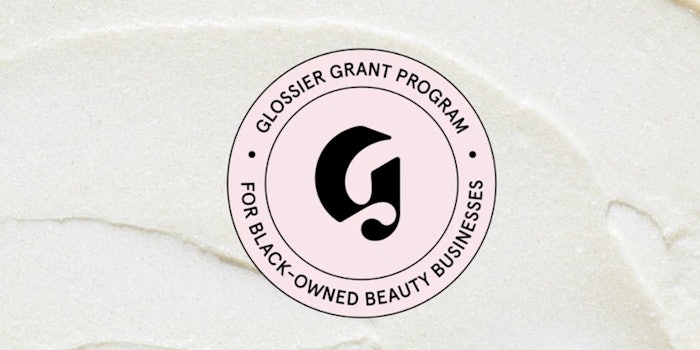 Glossier has announced that it has renewed its grant program for Black-owned beauty businesses, which will provide advisory support and $500,000 in grants to 10 companies. The 2021 grant program is part of Glossier's $10 million commitment to "bolster equity, inclusion and representation in the beauty industry over the next five years."
The 2020 grant program provided grants to 16 companies, including: Deon Libra, Luna Magic, Epi.Logic and The Most. Grantees in 2021 will once again be paired with a Glossier adviser for mentorship and have access to business programming on more topics and participate in one-on-one meetings with function experts of the team.
Previously: How Glossier Managed the Pandemic
Glossier will also be hosting fireside chats with industry leaders and launching an alumni programming for previous grantees to stay connected with each other and new grantees. 
Applications are now open through May 27, 2021. Recipients will be announced on September 31, 2021.
Emily Weiss, founder and CEO, said, "Renewing the grant program for a second year is just one way that we hope to have a positive impact on our industry. Building a more equitable and inclusive beauty ecosystem starts from the inside out, which is why 50% of our $10 million commitment ($5 million) will go towards continuing the work underway to advance equity, inclusion, and belonging at Glossier for our corporate team and future retail employees (when we reopen stores), through learning and development, recruiting, leadership training, our employee resource groups, and much more. With our work inside and outside of Glossier, we'll be intentional and iterative, doubling down on the initiatives that drive progress."