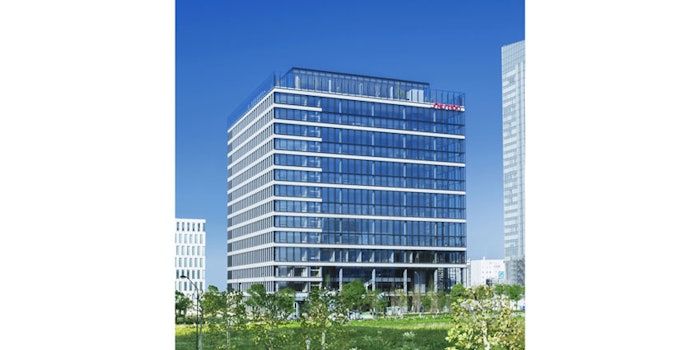 Shiseido has announced the completion of its new research center, Shiseido Global Innovation Center (GIC).
Construction on the new facility was completed on October 31, 2018, and research is expected to start in mid-December 2018. GIC will be operating at full capacity in April 2019, according to Shiseido.

GIC, located at Minato Mirai 21 in Yokohama, is meant to act as an innovation hub, Shiseido explained. Centering on GIC—which serves as the basic research base—the company will promote a "hub-and-spoke network" that will aim to connect innovation centers around the world. Additionally, the model will help pursue value development to meet local consumer needs at each center. Through this model, Shiseido hopes to centralize customer and technology information and communicate values to the world.
The first two floors will be a beauty complex—open for anyone to come and enjoy— consisting of:
S/Park (Shiseido Park) Cafe, which will offer healthy menu options inspired by the research on beauty and dieting;

S/Park Studio, a sports facility which will provide beauty programs designed with the Shiseido Running Club;

S/Park Beauty Bar, where visitors can create their own Shiseido cosmetics; and

S/Park Museum, an experience-based museum presenting cutting-edge technologies.