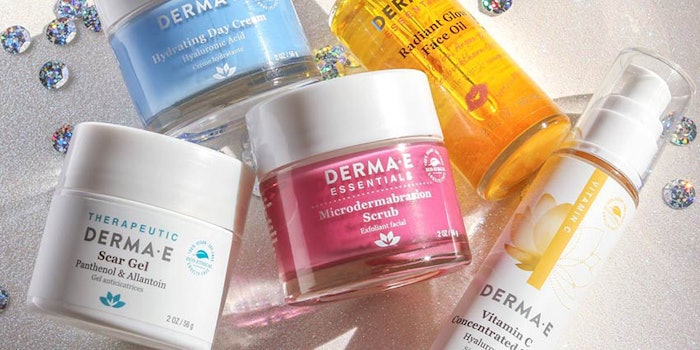 California-based eco-ethical skin care company Derma E has a new president and CEO.
In her new role, Brenda Wu will oversee the company's overall strategy and continued growth. She comes to Derma E after a decade at L'Oréal, where she most recently served as U.S. general manager of Skinceuticals; she also worked with brands including Giorgio Armani Beauty, Lancôme and Kiehl's. Prior to L'Oréal, Wu held positions at Banana Republic, AOL Time Warner and Bain & Company.
As part of the appointment, Wu will also join Derma E's board of directors.
"I am thrilled and honored to join Derma E as president and CEO," said Wu. "Derma E is a brand that resonates strongly with today's discerning customers and the Derma E organization has a purposeful mission to deliver innovative, uncompromising and high-quality products that are better for both consumers and the environment. I look forward to working with the Derma E team during this exciting stage of growth to further the brands commitment to its customers and partners."
"Brenda is a proven leader with an exceptional track-record of delivering results through a dedication to her teams, ongoing innovation and partnership with customers," added Andre Moura, chairman of the Derma E board of directors. "We're excited to see Brenda fit right in with the Derma E team and help Derma E further its mission of providing customers and consumers access to clinically-supported, natural products that result in healthy, beautiful skin."
Update: Wu has also been named president and CEO of Topix Pharmaceuticals, Derma E's parent company.
In this role, she will be tasked with leading all aspects of revenue and profit growth, including R&D, new product development, sales and marketing, operations and strategic corporate development.
"Topix was built on a foundation of the most advanced research and development and clinically proven formulas that are tested and customized for dermatologists," said Wu. "I look forward to furthering our mission of developing cutting-edge technologies, building our physician partners' unique brands and helping physicians build their own businesses. I am excited to be working with the Topix team to take the business to new heights."