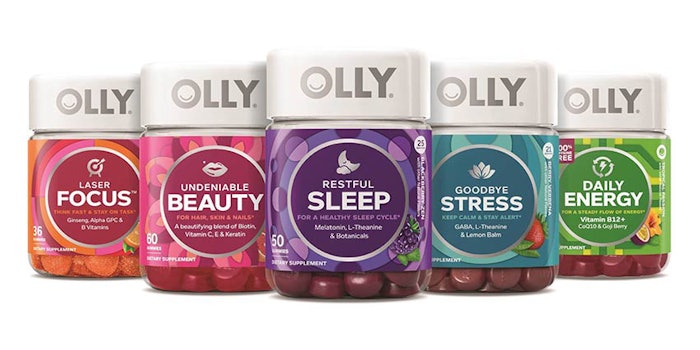 Unilever has signed an agreement to acquire OLLY Nutrition, a San Francisco-based purveyor of vitamins, minerals and supplements.
Founded in 2014 by Eric Ryan, OLLY Nutrition is known for its gummy vitamins and supplements (including the Undeniable Beauty hair, skin and nails gummy supplement), and also sells protein powders and snack bars. Ryan will continue to manage the brand as chief growth officer, while current COO Gerry Chesser will assume the role of CEO.
"We are thrilled to work with Unilever to grow the OLLY brand and amplify our mission, culture and commitment to helping people feel happy inside out," said Ryan.
"We are delighted to welcome OLLY Nutrition to our portfolio of brands," said Unilever North America president Amanda Sourry. "OLLY is a strong, innovative brand in the fast-growing health and wellbeing space, and nicely complements our businesses in beauty and personal care and food and refreshments. OLLY's focus on making nutrition delightfully easy aligns closely with Unilever values and our continued commitment to improving people's wellbeing."