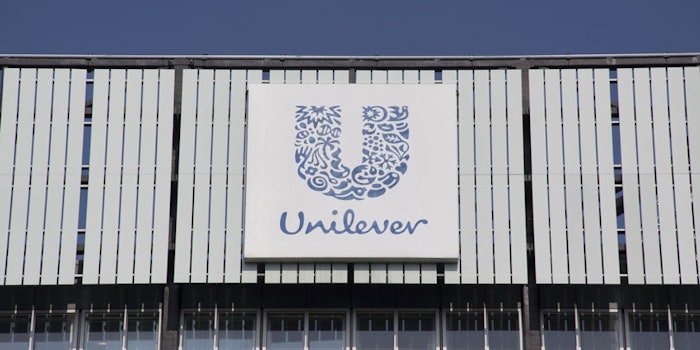 Unilever has reported third-quarter 2019 sales growth of 2.9%, boosted primarily by emerging markets, which increased by 5.1% for the period. That translated to turnover of 13.3 billion euros ($14.7 billion). Beauty and personal care underlying sales rose 2.8%, with 2.1% attributable to volume and 0.7% to price.
Strong Spots
Southeast Asian markets grew well. Growth in India was stable in an overall slowing market, per the company. Brazil reportedly grew "modestly."
In the beauty and personal care sector, deodorants such as the Rexona Clinical antiperspirant range did well, as did Pond's Glow Up cream, which spans skin care and makeup.
Skin cleansing products rose slightly, with Clear Men boosting results in China.
Hair care is a particular area of turbulence and opportunity. Unilever has been battling it out with P&G in the sector, which may have impacted Q3 results. In addition to price battles, Unilever is launching on-trend products in hair care to increase competitiveness, including within its Love Beauty and Planet brand. This includes shampoo and conditioner bars that limit packaging, in line with Unilever's broader sustainability mission.
Prestige brands performed well in the third quarter, including Dermalogica, Hourglass and Living Proof.
Weak Spots
Generally, European and North American markets suffered low growth, while Indian and Chinese markets slowed somewhat. Latin America has also been a challenge, according to the company.
"We are committed to delivering superior long-term financial performance and balanced, compound growth of the top and bottom line through our sustainable business model. We are taking action to remain relevant to the consumer of the future, such as setting stretching goals on plastic use which we recently announced.
"We have maintained momentum in the quarter, with a good balance between volume and price," said CEO Alan Jope. "Emerging markets and home care have been the key growth drivers. We will step-up competitive top line performance through innovation and portfolio evolution to serve the faster growing geographies and channels."
He added, "For the full year, we continue to expect underlying sales growth to be in the lower half of our multi-year 3-5% range, an improvement in underlying operating margin that keeps us on track for the 2020 target and another year of strong free cash flow."