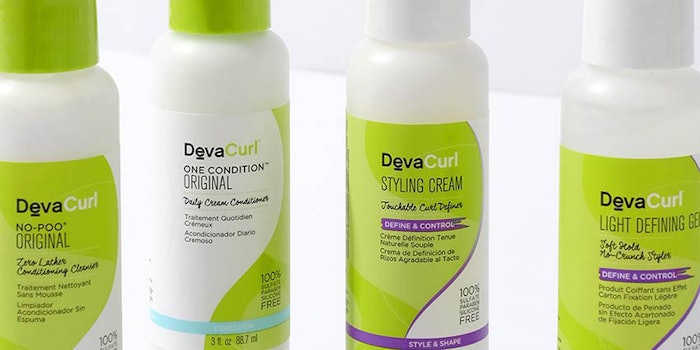 Henkel is set to acquire Deva Parent Holdings Inc., which is expected to generate approximately $100 million in sales this year. Deva Parent Holdings Inc. owns DevaCurl, a professional hair care business that offers high-growth.
DevaCurl is home to premium hair care and styling products for wavy/curly hair, and boasts a wide-range of vegan and "free from" formulas.
Its products range from cleansers to treatments to styling products/accessories, and so on, and are distributed in the United States' leading salons and available at selective retailers like Sephora and Ulta, or through e-commerce platforms.
"DevaCurl is one of the fastest-growing 'Premium Professions' hair care brands in the [United States]," said Jens-Martin Schwärzler, executive vice president and responsible for Henkel's beauty care business. "The brand is a perfect fit for our beauty care business and will reinforce the growth momentum of our hair professional portfolio in the world's largest hair professional market."
"This acquisition is part of our strategy to expand our position in attractive and fast-growing markets and categories," said Henkel CEO Hans Van Bylen. "It will complement and further strengthen our hair professional business."