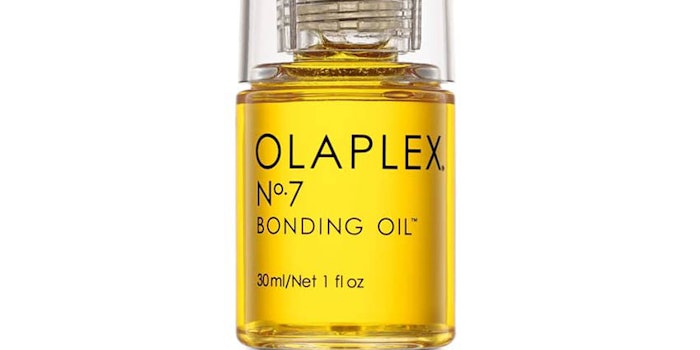 Advent International, a private equity investor, has agreed to acquire professional hair care brand Olaplex, whose founders raised awareness of protecting and damage-repairing technology called bond-building.
The firm has invested more than $11 billion in more than 75 companies, including those in the beauty and personal care industries.
On social media, Olaplex is considered one of the highest-engaged hair care brands. The brand provides exclusive products to salons, as well as retail products that are available for consumers.
"Damaged hair is a universal problem," said Olaplex co-founder Dean Christal. "Having grown up in the beauty business, I was inspired to disrupt the hair care industry by developing a technology that protects hair from damage. With Advent's shared vision and deep experience in supporting high-growth businesses, we look forward to enhancing our company's strong customer loyalty globally and across channels and realizing our ambitious growth plan."
"Olaplex has differentiated itself by offering superior products backed by patents," said Tricia Glynn, a managing director at Advent. "It is rare that we see brands of this size growing so rapidly and with such a passionate consumer base. We believe the company has a significant runway for growth by increasing its brand awareness globally, broadening its product line of innovative 'hero' products, and further developing its ability to speak and sell to consumers directly."
"I'm proud of the success Olaplex has achieved to date," said Olaplex COO Tiffany Walden. "We are excited to work with Advent to build on our foundation and continue to provide our customers with the highest quality products."