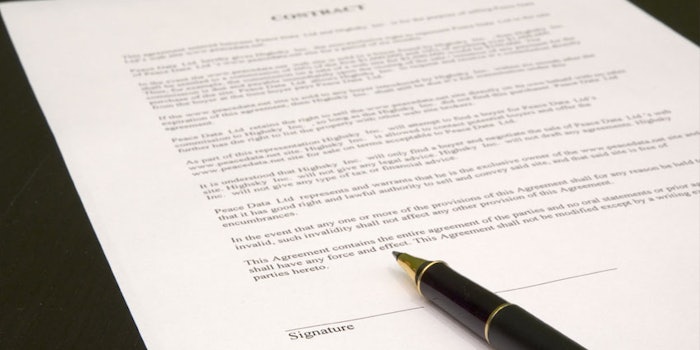 Silab has acquired Ecomeris, a startup specializing in film technologies and natural coating solutions based on original processes combining natural biopolymers and minerals, for the cosmetics sector. The deal complements Silab's understanding of active natural ingredients.
Cyrille Cabaret, CEO and founder of Ecomeris, said, "Silab has the ideal profile for the continuing the development we have started, through its capacity for technological innovation, its international reputation in the cosmetics and dermo-cosmetics sector and its local roots."
Ecomeris will be providing expertise from the Laboratory of Natural Substances Chemistry at the University of Limoges. Similarly, Silab also began at the same university more than 30 years ago. Cabaret wanted to sign his company over to an institution with industrial roots, a scientific focus and the same innovation ideals. The alumni status from the University of Limoges was the finishing touch to seal the deal with Silab.
Jean Paufique, CEO and founder of Silab, said, "This operation highlights Silab's willingness to take the project initiated by Cyrille Cabaret through the industrial phase. It represents a technological and human commitment, as we are going to use the original processes developed by Ecomeris for cosmetic and health applications in conjunction with our own expertise, while safeguarding its employee jobs."