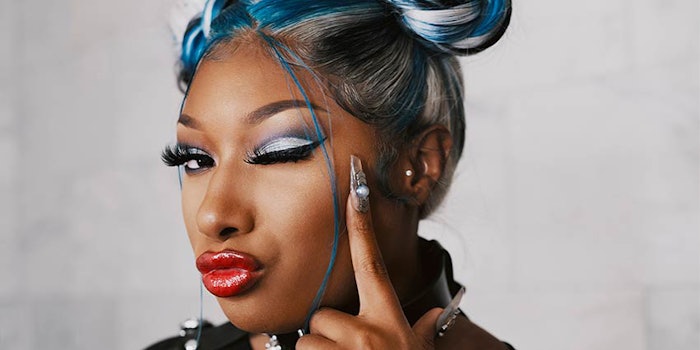 Revlon's second quarter 2020 net sales were $347.6 million, a decline of 39% compared to $570.2 million in the same period of 2019. E-commerce net sales increased about 58% in the same period, year-over-year, representing 18% of second quarter revenue (2019: 7%).
Operating loss increased to $58.8 million in the second quarter of 2020, compared to a $9.4 million during the prior-year period. Net loss increased to $126.8 million in the second quarter of 2020, versus a $63.7 million net loss in the prior-year period. Adjusted operating income in the second quarter of 2020 increased by $3 million to $7.9 million versus the prior-year period.
Previously: See Revlon's Wonder Woman Collection
Adjusted EBITDA in the second quarter of 2020 was $45.4 million, versus $47.0 million in the prior-year period.
As of June 30, 2020, Revlon had total liquidity of $415.7 million. 
"Although our business faced significant headwinds in the second quarter of 2020 as result of the ongoing global COVID-19 pandemic, we took aggressive steps to mitigate these effects, which enabled us to greatly reduce the pandemic's impact to our profitability in the quarter," said Debra Perelman, Revlon's president and CEO. "As a result, our adjusted EBITDA declined a modest 3% versus the prior-year quarter. We continue to deliver against the objectives of our Revlon 2020 Restructuring Program, which include rightsizing our organization to drive improved profitability, cash flow and liquidity. We are managing the business to conserve cash and liquidity, as well as focusing on stabilizing the business, growing e-commerce and preparing the foundation for our future growth."
Perelman added, "The Exchange Offer that was announced on July 27, 2020 is consistent with this strategy to protect our liquidity during this uncertain time in the world and in our industry. Despite COVID-related business impacts, we continue to see pockets of resiliency in our business, including a strong 58% growth in e-commerce in the quarter. With our new streamlined operations and lower cost base, we are confident that Revlon is positioned to continue to serve our consumers and customers and drive value for all our stakeholders,"
Megan Thee Stallion Announcement
In happier news, Megan Thee Stallion has been named the newest Revlon global brand ambassador.
The "Hot Girl Summer" artist recently released the song, "Girls In The Hood," and hit the top spot on the Billboard charts with her track "Savage." She is also co-anchoring HBO Max's reality show competition, "Legendary," which highlights modern drag ball culture, working on her new album and pursuing her bachelor's degree in Health Administration at Texas Southern University.
"I've always set the bar high for myself with everything I do, but to now be a brand ambassador for Revlon, it feels like a new level," said Megan Thee Stallion. "To me, the Revlon brand stands for both beauty and female strength and I'm excited to help define what that means to a new generation of women."
"Megan is a remarkable talent and we know she's only going to continue to rise to new heights," said Silvia Galfo, Revlon global brand president. "When we first approached her about a partnership nearly a year ago, we were drawn to her confidence and fierce ambition as much as her power to hold nothing back. She loves to express herself with makeup and is a constant inspiration to her fans on living boldly. It's that authenticity and unapologetic spirit that we admire, and we are thrilled to welcome her to the Revlon family."