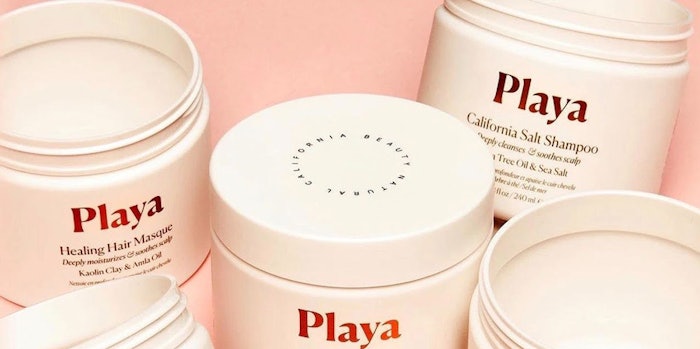 Forma Brands, formerly Morphe Holdings, is an incubator, accelerator, and curator of next-generation beauty brands launching as a multi-category platform.
Further reading: 7 Brands Selected for $10M Venture Capital Fund
According to the company, its portfolio of multi-category brands is "focused on serving Millennial and Gen Z audiences and addressing opportunities in the marketplace within the broader beauty landscape, including color cosmetics, skin care, body care, hair care, and health & wellness."
Forma Brands has already developed a portfolio of brands including Morphe, Morphe 2, Jaclyn Cosmetics and Such Good Everything, a wellness brand to launch in fall 2020. 
As part of the brand's accelerator strategy, it is acquiring Playa Beauty, a hair care line that "delivers laid-back California style through clean, easy-to-use products." This is the company's first entry into the hair care space.
Forma plans to introduce additional brands by the end of the year, including its first skin care and body care lines.
Myles McCormick, chief executive officer of Forma Brands said, "The launch of Forma Brands realizes our vision for transforming our business into a multi-branded, multi-category portfolio of next-generation beauty brands. Forma builds on the success of the Morphe brand and demonstrates our approach and capabilities to accelerate the development and growth of founder and influencer-led beauty brands.
I am extremely proud of what our entire global team has accomplished, as well as our ongoing partnership with Morphe's founders, and I am energized to leverage the platform we have developed into new brands, new categories, new consumers and new geographies to celebrate all forms of beauty."