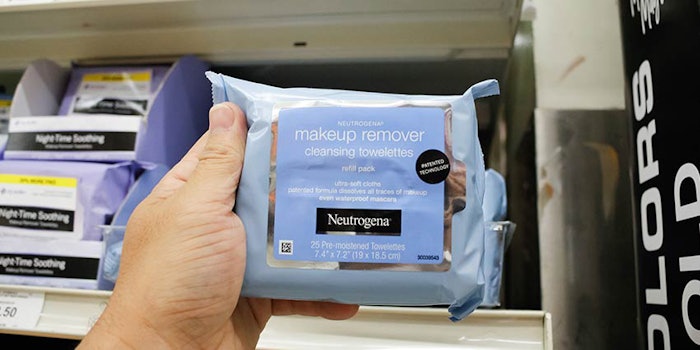 Johnson & Johnson is committing $800 million through 2030 to support sustainable product development as part of its Healthy Lives Mission. As part of the initiative, its brands "will aim to use 100% recyclable, reusable or compostable plastic packaging and certified/post-consumer recycled paper- and pulp-based packaging." In addition, the company's brands will strive for full transparency on all of the ingredients used in their products.
Previously: Healthy Scalp Collection from Neutrogena
The move is in response to address the 12.6 million people who reportedly die each year from environmental health risks associated with poor sanitation and dangerous water and air pollution levels.
The company's brands will use 100% recyclable, reusable or compostable plastic packaging and certified/post-consumer recycled paper- and pulp-based packaging by 2025. Meanwhile, Aveeno, Johnson's, Listerine, Neutrogena and OGX are seeking to use 100% recycled plastic in their bottles by 2030.
Breakdown by brand/region:
Johnson & Johnson consumer health North America: Starting in 2021, all makeup remover wipes across the North American portfolio will be updated with a plant-based wipe and new recyclable packaging.
Johnson's Baby: 100% ingredient transparency disclosure; removing pumps from any products in the United States, Europe, and the Middle East and Africa with less than 500 ml volume, replacing them with a flip-top cap.
Neutrogena: Neutrogena Skin Balancing cleansing product line features makeup wipe made with 100% plant-based, home-compostable fibers; its bottles are made of at least 30% recycled material.
Listerine: 30% of the flavor oils used in Listerine Cool Mint are traceable all the way to the original farmer; the brand will replace all of its black plastic caps in Europe with clear resin ones to improve recycling quality.
Aveeno: The iconic oats in its products are non-GMO, food-grade and sourced from family owned farms that use eco-friendly practices. Currently, 80% of Aveeno bottles in North America are recyclable. The brand will start to use post-consumer recycled plastic in its packaging.
Le Petit Marseillais: The brand has launched its first organic certified shower gel, a sulfate-free formula made with 98% natural ingredients and packaged in 100% recyclable and refillable bottles. The brand helps fund efforts to conserve the Orchard of Alconis along France's Mediterranean coast, home to the fruit trees that inspire some of the fragrances in Le Petit Marseillais; therefore, the brand was selected by French consumers as the most sustainable hygiene and beauty brand.
OGX: The OGX Purifying+ Charcoal Detox Shampoo and Conditioner bottles have been changed from black to clear, reducing the brand's output of unrecyclable plastic in North America by more than 120,000 pounds.
"We hear from parents that pumps are helpful for one-handed use when holding a baby, but pumps are definitely a tension point when it comes to sustainability, due to a metal component inside that prevents them from being recycled," says Karen Marchetti, director of global baby franchise, Johnson & Johnson Consumer Health. "As a baby brand, we also need to make sure we are shaping a healthy and sustainable planet for future generations. So we're making packaging changes to maximize recyclability."
"Our company is focused on health and healthy people—every thing we work on is designed to make people's lives healthier," says Katie Decker, global president, essential health, Johnson & Johnson Consumer Health. "How can we continue to do that if we're not serious about the health of the planet, too?"
"We're accelerating action to bring forward innovations that can help protect the health of our consumers, their communities and the planet," adds Decker.