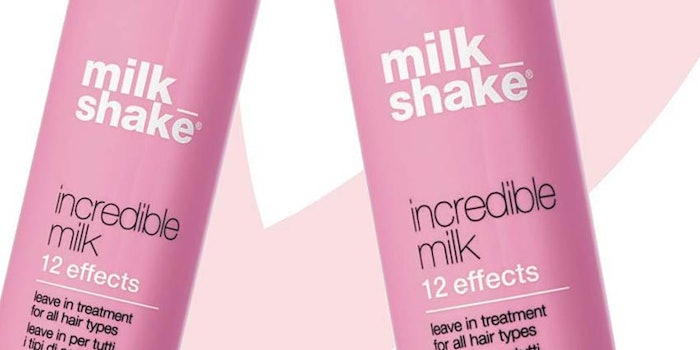 Bluegem Capital Partners, via its portfolio company Pool Service, has acquired Panzeri Diffusion, which is active in the professional hair care market with brands such as Z.One Concept, Milk_Shake, No Inhibition and Simply Zen, Depot, and Urban Tribe. (A full list of Bluegem's investments are presented here.)
Panzeri Diffusion's key markets include its home base of Italy, as well as the United States. Last year, the company generated revenue of about €49 million.
Bluegem's Medavita will use Panzeri's North American presence to further its own business. market to develop its presence in North America. The merged organization will be called BeautyNova, which will have pro-forma revenue of about €90 million.
The combined company will generate more than 60% of its revenue from more than 70 markets such as China, Latin America and the United States. BeautyNova will feature 12,000 own product formulations and an internal R&D team of 15.
BeautyNova will be lead by Stefano Banfo, current CEO and shareholder of the group.
"This is a transformative acquisition for Pool Service and Bluegem III, and we expect the group to continue to grow under the leadership of Stefano Banfo," said Emilio Di Spiezio Sardo, co-founder of Bluegem Capital Partners. "The deal fits perfectly into the investment strategy of Bluegem III, which is focused on consumer staples with strong cash generation that have demonstrated resilience during the delicate phase of COVID-19. Furthermore, this transaction confirms Bluegem's continued interest in Italy, a market we believe in and where we see further opportunities to help accelerate the performance of some of the most promising entrepreneurial businesses."
"We have a long-standing business relationship with Ivano Panzeri and his team and we look forward to combining these highly complementary businesses to create the third largest Italian hair care group," said Stefano Banfo, CEO and shareholder of Pool Service.
"The reasons behind this important decision for my professional career are to ensure continuity and further development for the company, to be stronger in overcoming the new challenges and the growing competitiveness of the market," said Ivano Panzeri, founder of Panzeri Diffusion. "Together, we can explore the synergies between the two businesses and gain a wider footprint globally as a joint group. Further, the opportunity to remain in the province of Varese, and therefore secure the jobs and support the local economy was an important consideration in my decision."
"This represents Bluegem's fourth investment in the beauty sector over the past three years and we are excited to further expand our presence and expertise in this field," said Constantin Rojahn, director of Bluegem.