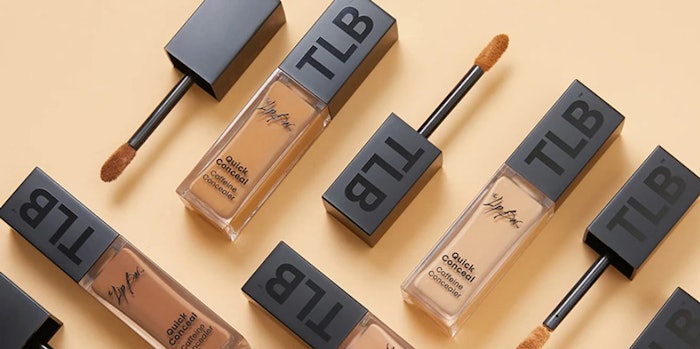 The CEW Women's Leadership Awards 2020 was held virtually this year—October 21 and October 22—to continue its 45-year tradition of celebrating women's empowerment, equality and excellence in beauty.
Previously: 2020 CEW UK Beauty Award Winners
This year, CEW recognized the Indie26, which is a group of leaders from Black female-founded and co-founded beauty companies.
Jill Scalamandre, president, bareMinerals and Buxom and CEW chairwoman, said these recipients are a "group of extraordinary women at the top of their game. These 26 honorees are influential and exciting."
Andrea Nagel, vice president of content, CEW, said these are the industries "most note-worthy brands" that are filling a gap in the marketplace and disrupting the beauty industry. 
The honorees are: 
Julian Addo, Adwoa Beauty
She'neil Johnson and Nicolette Graves, Base Butter
Nancy Twine, Briogeo
Janell Stephens, Camille Rose Naturals
Mahisha Dellinger, Curls Beauty Brand
Ozohu Adoh, Epara Skincare
Selam Kelati, I+I Botanicals
Jennifer Culpepper, I+I Botanicals
Chichi Eburu, Juvia's Place
Kristen Noel, CrawleyKNC Beauty
Brandi Blocker, La Pierre
Joy Ekhator, Lovinah Skincare
Angel Cornelius, Maison 276
Monique Rodriguez, Mielle Organics
Kitiya King, Mischo Beauty
Chris Cabrera, Naturally London
Jessica  Pritchett, Ooli Beauty
Karen Young, Oui the People
Tracee Ellis Ross, Pattern Beauty
Shani Darden, Shani Darden Skin Care
Rahama Wright, Shea Yeleen
Maya Smith, The Doux
Melissa Butler, The Lip Bar
Taraji P. Hensen,TPH By Taraji
Katonya Breaux, Unsun
Sharon Chuter, Uoma Beauty
Vera Moore, Vera Moore Cosmetics
"Now, all these Black brands, honey we're the cats meow now this year," said Mahisha Dellinger, Curls Beauty Brand. "It's been interesting to see that those who didn't care about us before are trying to include inclusivity in their messaging and want to take advantage of the opportunity to show 'Hey, we care.' Some are authentic and some are not, but what we've seen happen is that people who do truly care and those who truly want to support other Black brands have come out of the woodwork. They have been coming to support us like crazy."
Taraji P. Hensen, TPH By Taraji, added: "I think what is happening is all of a sudden you see this explosion of options and that's what's so beautiful, that's what warms my heart. And to know that everyone's doing well, it just makes me feel good, because it just shows that there's enough room for everyone."
Six other women were presented with the Achiever Awards. Those women include:
Maly Bernstein, vice president, beauty & personal care, CVS
Erica Culpepper, general manager, L'Oréal Multi-Cultural Beauty
Elana Drell-Szyfer, CEO, RéVive Skincare
Lilli Gordon, founder & CEO, First Aid Beauty
Jane Lauder, executive vice president, enterprise marketing and chief data officer, The Estée Lauder Companies, Inc
Alexandra Papazian, president, Laura Mercier
Carlotta Jacobson, president, CEW, said: "I know these women. Everyone of them works hard, puts in long hours, sometimes to the detriment of their family and themselves. Personally, I'm honored to recognize these women who I hold in the highest regard. I admire them for their abilities, character and achievements. CEW has a rich history of celebrating female accomplishments. We developed the awards 45 years ago. They were created to honor those women who might not receive the recognition they deserve. At CEW we believe that women should be acknowledged, advanced, supported and heard."
The final group of women to be recognized were presented with the Top Talent Award. 
Scalamandre said, "With these awards, CEW recognizes next generational leadership; women who are influencing positive change within their company and quickly rising within the industry ... They're not only leading the way, they're paving the wider path for other women to follow."
The honorees are: 
Vivianna Blanch, vice president, integrated consumer communications, L'Oréal Paris
Ophelia Ceradini, vice president, digital technology and innovation, ELC online, Estée Lauder Companies
Erum Chaudhry, vice president, marketing beauty & skincare, Christian Dior
Maris Croswell, senior director, Pantene North America, P&G Beauty
Chopin Rabin, VP, global integrated communications, Nars Cosmetics
Maria Salcedo, VP, merchandising & strategy, Ulta Beauty
Usha Vijay, VP, global marketing, consumer fragrance, Symrise
Janet Chan, VP of brand, nugg beauty (member-nominated honoree)
Jenny B. Fine, executive editor, beauty, WWD and Beauty Inc., was recognized with the Beauty Industry Champion award.
 "As a journalist, I started off as a print editor and I remember the computer that I started working on had the black screen and the green letters and that blinking cursor," Fine said. "So when I think about the speed really that I've been able to adapt and change and evolve, you know that makes me feel great."
Fine added: "I truly feel that it's my privilege to do this job that I love so much. I feel incredibly honored and I just feel incredibly lucky that I get to do what I love everyday."
Jacobson said she "can't think of a better person to honor."