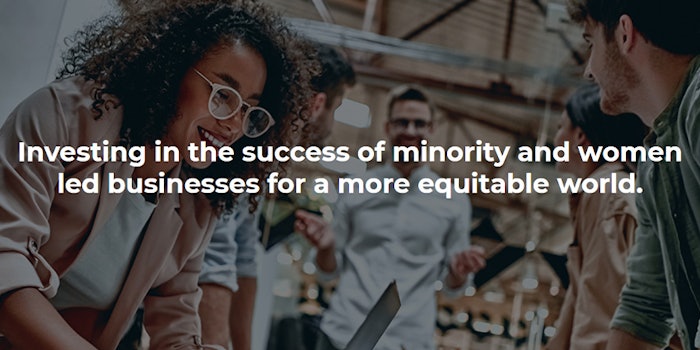 Fluent Inc., a data-driven performance marketing company, has announced its Business Empowerment Program: an initiative focused on supporting minority and women owned businesses to succeed in today's digital economy. 
Related: Frigg Wins Tower 28's Clean Beauty Summer School Program
The company is awarding $50,000 worth of digital marketing resources to each of the five recipients of this program in effort to accelerate the recovery and growth of their businesses.
Candidates must be at least 51% minority and/or women-owned, operated, and controlled, as well as physically located in North America and have digital marketing programs in place. 
Matt Conlin, co-founder and president of Fluent, said, "As a company that was founded and bootstrapped following the Great Recession, we wanted to help accelerate the growth trajectory for the next era of entrepreneurs to emerge from this pandemic. Our Business Empowerment Program leverages our unique performance marketing platform and digital expertise to enable minority and women led businesses to identify and engage new customers and support their sales and growth. We are excited to provide the same incredible value that we deliver to our Fortune 500 clients to companies who, during this challenging time, need it most."
Ryan Schulke, Fluent's CEO, said, "From day one, supporting local communities and finding ways to give back has been part of Fluent's DNA. We felt that this initiative was a natural way to make an impact outside of our walls, while supporting the digital economy."