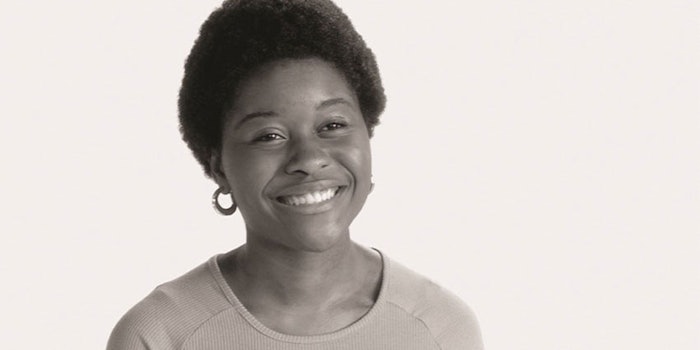 Beiersdorf's Eucerin brand has launched its first global umbrella campaign that highlights six user testimonials offering insight into their lives, including personal skin issues and how dermocosmetic skin care has helped them.
Previously: Beiersdorf's Allergen-free Fragrance Emanates Dermatologic Potential
The six individuals—from five different countries—were selected on the basis of their different skin problems, for which Eucerin offers tailored active ingredient solutions. 
The faces of the campaign include: Tony with actinic keratosis, Ruth with hyperpigmentation, Angelika with atopic dermatitis, Eungyu with acne, Karina with chafed skin during triathlons, and Sarah with aging skin.
Created by Wunderman Thompson Germany, the campaign video will be featured on websites, social media and in other countries, on TV. 
Cornelius Becker, Beiersdorf's head of Derma, said: "Skin problems like acne, neurodermatitis and hyperpigmentation do not just affect our skin. They frequently influence the self-confidence and mood, and therefore also the quality of life, of those affected. Our dermatological skin care innovations offer relief and demonstrate visible effects. As such, they have a significant influence on our skin and therefore also our lives, no matter what our skin type, age or skin indication.The stories shared within the campaign emotively demonstrate what the brand stands for: We believe in the life-changing power of dermatological skin care."
He continued: "We will show just how much influence our products have on people's lives. The stories we have to tell go way beyond a one-off campaign. In the long term, they will also find their way to the POS, into our overarching communications, and onto our products." Becker added, "We will, of course, maintain our focus on strong product innovations in the future in order to continue to ensure that we are having a positive influence on our consumers' lives."