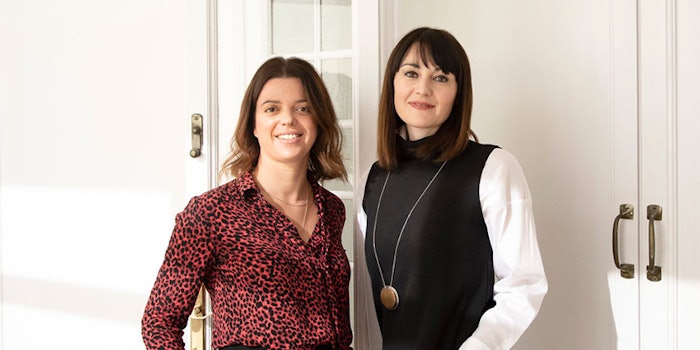 The Beauty Makers (TBM), a marketing communications agency specializing in international beauty brands, has announced the launch of TBM Brand Lab, designed to accelerate a new wave of co-created beauty brands.
Related: Jlo Beauty Launching December 8, 2020
TBM Brand Lab collaborates with influencers and brands to pair products with brand stories. Its services include brand creation, product development, packaging development, re-branding and turnkey supply. 
The company's expertise includes color cosmetics, skin care, hair care and fragrance. 
The team behind the new venture has partnered with a variety of brands, both traditional and influencer-led, in its home market of Spain as well as throughout the global beauty industry, including France, Asia and Australia. 
Ambra Orini, founding partner of The Beauty Makers, told Global Cosmetic Industry: "Some of the key consumer trends that TBM Brand Lab will address are inclusivity, well-being, and science and nature, which focuses on high-performance, efficacious products that optimize both potent, nature-given botanicals and 'safe synthetics' that inspire transparency and trust."
She continued, "The pandemic has caused an acceleration of trends that were already in play. As a result, it is more essential than ever for the philosophy of a brand to prioritize: transparency, particularly as it relates to safety, ingredients, science vs. nature, and social responsibility/sustainability; and digital, including the role digital plays in creating a sense of community for consumers; and brand purpose and the meaningful story behind the brand."
In an official press release, Orini said, "We put laser-focus on beauty optimization. The world has rapidly evolved to a one-size fits one model. Our secret is in creating a formula for development tailored to each individual client to match the highest quality product with the optimal manufacturing strategy for the fastest speed to market, all in one centralized, flat-structured, global operation."
Nora Hamelin, founding partner said, "Above all, we are storytellers. A brand's ability to tell an authentic, differentiated and engaging story to foster a meaningful connection with the consumer is more important now than ever before. This new venture uniquely fuels our brand creation muscle with our agency expertise in the influencer marketing, consumer engagement, and digital marketing trends necessary to propel beauty brands into the hearts of tomorrow's consumers."