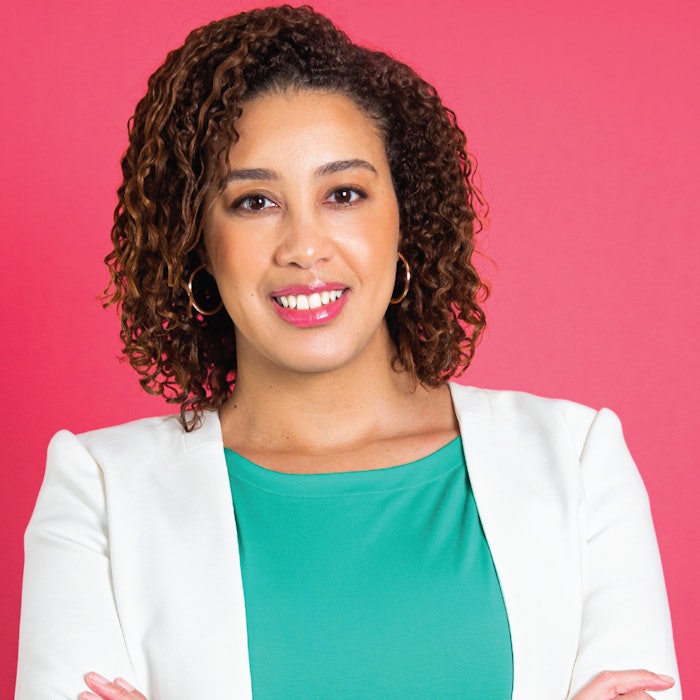 Alaffia has promoted Lanaia Edwards to chief marketing officer, where she will oversee marketing, creative, product development and brand strategy, driving and accelerating growth globally.
Edwards was previously vice president of marketing at Alaffia and held senior-level marketing positions at Unilever and Sundial Brands' SheaMoisture, Nubian Heritage and Madam C.J. Walker, as well as posts at Lumene and Namaste Laboratories.
She also founded her own marketing consulting business, working with a variety of brands from textured hair to personal care.    
Edwards said, "I am honored to have this opportunity and play a key role in driving long-term value and amplifying strategic growth with innovation and purposeful, community-driven initiatives. I am constantly inspired by Alaffia's empowerment projects and Olowo-n'djo's dedication to preserving West African traditions and resources while supporting the communities. I am excited to expand the brand's social mission and impact globally."
Olowo-n'djo Tchala, founder and CEO of Alaffia, said, "Lanaia is an exceptional marketing leader and has helped to expand Alaffia's reach and impact on the global hair and skin care community. She has successfully shaped global brand strategy, implemented paid and digital initiatives and expanded our brand portfolio with innovation to further develop our business. We are thrilled to appoint Lanaia to CMO and are confident that her rich experience and leadership skills will push Alaffia into a new chapter of growth and expansion, in alignment with our mission and achieve breakthrough results for the brand."