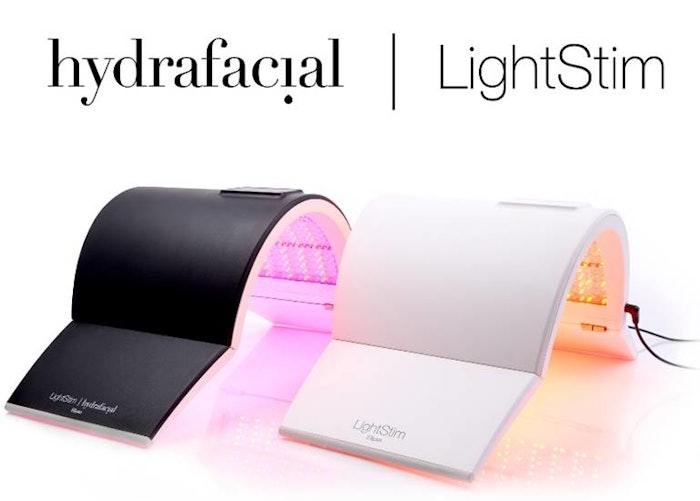 Courtesy of LightStim and HydraFacial
LightStim has launched its latest innovation in LED light therapy, Elipsa, which integrates with BeautyHealth's HydraFacial system, Syndeo.
Elipsa is the first LightStim device to offer dual treatment modes for both wrinkles and acne. The device also allows for an ultra-close proximity to the skin for the most effective and result driven treatment, per the company.
The technology utilizes LightStim MultiWave Patented Technology and medical-grade LEDs to deliver a soothing and relaxing experience. LightStim Elipsa wirelessly connects to the HydraFacial Syndeo, providing treatment analytics to better address client needs.
"The introduction of Elipsa marks a huge milestone for LightStim, rounding out our product portfolio and filling a much-needed gap for growth," said Joniann Marchese, LightStim president. "Beauty and wellness have always been at the forefront of everything we do here at LightStim, and it is a common goal with HydraFacial. Together, our missions match up perfectly with the growing focus on health and wellness, and we look forward to building awareness and expanding across the U.S. and most excitingly, globally."
Elipsa is available for retail and professional use in the United States, and will roll out internationally in conjunction with Syndeo, increasing LightStim's national and global presence.