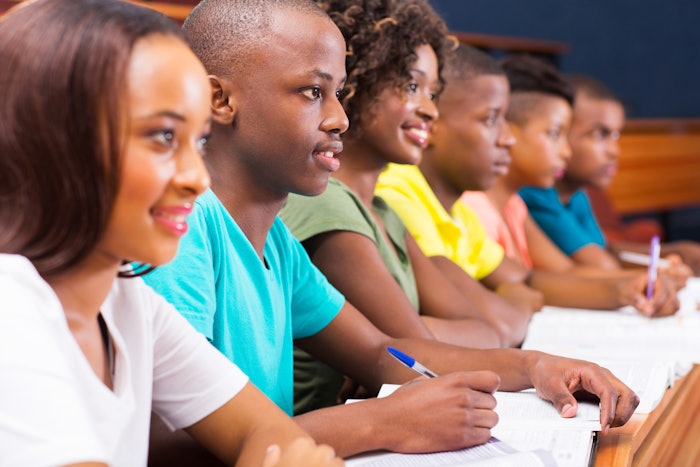 Dreamstime
Ivy Beauty has announced a partnership with the Thurgood Marshall College Fund (TMCF) to launch the Ivy Beauty scholarship program.
The Ivy Beauty program will award 20 students who attend a TMCF member school up to $4,100 in scholarship funds for the academic year 2022-2023.
TMCF represents the Black college community, including Historically Black Colleges and Universities (HBCUs) and predominantly Black institutions (PBIs).
Applicants must meet be enrolled full-time as a freshman, sophomore, junior or senior at a TMCF member school during the 2022-2023 academic school year. Additionally, applicants must have a current cumulative grade point average of 3.0 or higher, demonstrate leadership abilities, establish a financial need and be a U.S. citizen or legal permanent resident.
Ivy Beauty scholarship applications are open until October 10. Students can apply via the TMCF website, and applications will then be reviewed, scored and verified by the Ivy Beauty and TMCF teams between November 2022 and January 2023.
Scholarships will be awarded to students between February and March 2023.