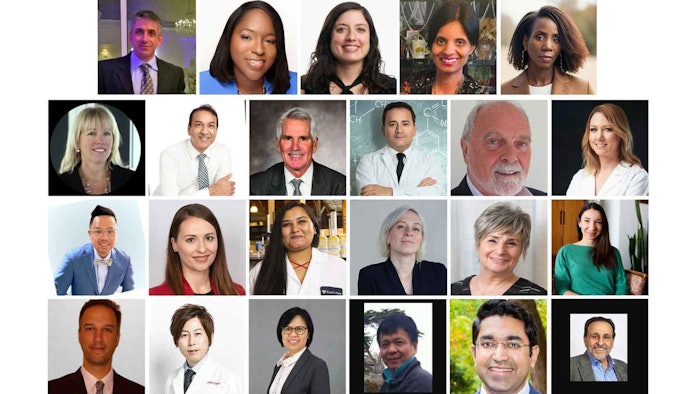 The Cosmetics & Toiletries (C&T) Allē Awards were created to illuminate ingenuity in cosmetics and personal care R&D. How? We're glad you asked.
It takes a team—so meet our esteemed panel of experts who will rate entries based on the supporting documents provided by entrants. Parameters reviewed will include (where relevant): novelty, utility and/or multifunctionality, sustainability, safety/stability/proof of efficacy, ingredient disclosure and demo videos/url links.
Check back as we continually add members to our panel of experts!
Visit the C&T Allē Awards page for more and submit now - the portal is open!
Sudhir Baswan, Ph.D., Amway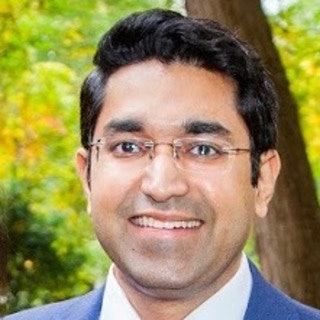 Sudhir Baswan, Ph.D., is a senior research scientist in the open innovation group at Amway Corp. In his current role, he is accountable for evaluating new, adjacent and disruptive innovations in the health and wellness categories (nutrition, beauty and beyond). Baswan's expertise in cosmetic and pharmaceutical sciences brings a unique and rare blend of perspectives for the beauty industry. He received his doctorate in pharmaceutical sciences (cosmetic science focus) from the University of Cincinnati; master's in cosmetic chemistry from Fairleigh Dickinson University; and bachelor's in pharmacy from the University of Mumbai. He has extensive experience in scientific research and publications on topical bio-membranes, along with 10+ years of industry know-how on beauty trends and technologies. He is also the founder for www.foodforskin.org, a consumer focused web site dedicated to bringing snackable, simplified science to wellness and beauty enthusiasts.
John Jiménez, Belcorp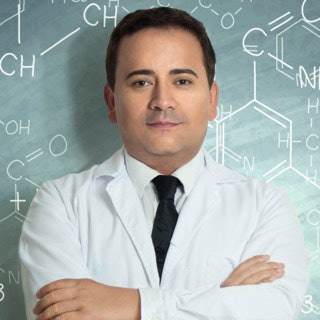 John Jiménez is a pharmacist from National University of Colombia with a master's in sustainable development and specialization studies in marketing, cosmetic science and neuromarketing. He has 30 publications in scientific journals and a book chapter in cosmetic formulation. He has been the recipient of: the Maison G. de Navarre Prize (IFSCC 2004), Henry Maso Award (IFSCC 2016) and best scientific papers at Colamiqc Ecuador 2009, Colamiqc Brazil 2013 and Farmacosmética Colombia 2014. He also has been a speaker at various international conferences in Europe and Latin America. Since 2013, he has written a trends column for Cosmetics & Toiletries Brazil; since 2019, a column on market trends for in-cosmetics; and since 2020, a column on neuromarketing for Eurocosmetics. He also has authored and co-authored articles and served on the Scientific Advisory Board for Cosmetics & Toiletries. Jiménez additionally served as president of Accytec Bogotá (2017-2019) and currently is senior researcher at Belcorp.
Robert Holtz, Bioinnovation Labs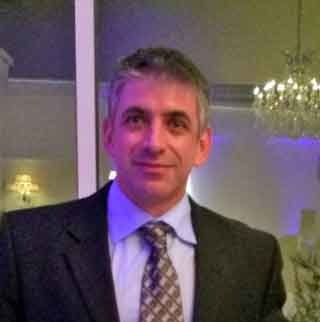 Robert Holtz is the president and owner of Bioinnovation Labs, an in vitro testing, research and development consultancy serving the cosmetic, pharmaceutical, personal health care and specialty chemical industries for more than 15 years. Holtz is skilled in mammalian cell culture, cell biology, biochemistry, molecular biology and in vitro testing. He holds a master's of science degree from Texas Christian University and has been a regular contributor to the Cosmetics & Toiletries "Testing Tactics in Skin" column, covering topics such as blue light protection, skin sensitivity, acne and more. 
Hemali Gunt, Ph.D., Burt's Bees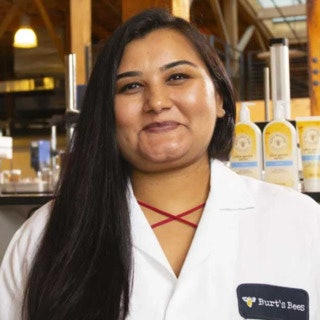 Hemali Gunt, Ph.D., serves as the head of clinical and scientific affairs at Burt's Bees (A Clorox Company). Her focus is to demonstrate scientifically based skin care benefits through clinical testing, laboratory investigations and instrumental assessments. Additionally, she represents the science behind natural solutions through interaction with the professional and medical communities. Prior to joining Burt's Bees, she worked as a clinical scientist at a contract testing lab where she gained extensive experience in clinical trials of personal care products, OTC, drugs and medical devices. Gunt holds doctorate and master's degrees in pharmaceutical sciences from University of Cincinnati. She is member of the American Academy of Dermatology and Society of Cosmetic Chemists, and the lead author on numerous scientific posters and publications specializing in the area of skin and lip care. She also has been featured in several Cosmetics & Toiletries podcasts and interviews.
Irwin Palefsky, Cosmetech Labs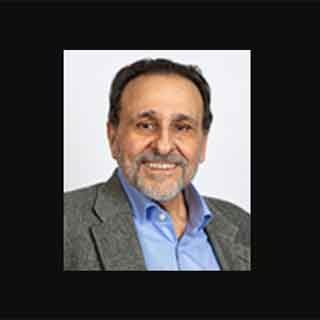 Irwin Palefsky has been in the cosmetic industry for more than 40 years, of which 25 have been in R&D. He has been with Cosmetech Laboratories since 2000. Prior to joining the company, he held senior executive positions in sales, business development and technical services at Lipo Chemicals. Palefsky has been an active member of the Society of Cosmetic Chemists, where he served as NY Chapter Chair and a Director on the Board of the National Society. He has taught courses on cosmetic formulations at the university level and for the Society of Cosmetic Chemists education program; he also has co-authored articles for Cosmetics & Toiletries.
Shuliang Zhang, Ph.D., Coty Testing Institute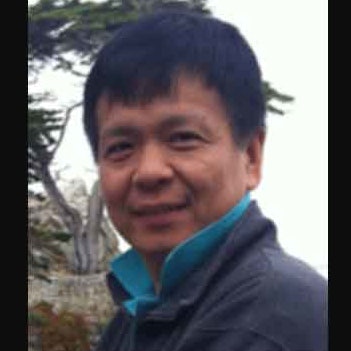 Shuliang Zhang, Ph.D., is senior director for the Coty Testing Institute, where he oversees both consumer and clinical testing in skin care and color cosmetics. Prior to this, he served as the clinical research manager for Unilever Home and Personal Care. His expertise is understanding skin as a substrate, skin cleansing and care technologies, and their effect on skin structure and function. His work at Unilever's China facility was heavily involved in designing tests to measure the true effects of products on skin. There, he oversaw panel testing with volunteers using the company's personal care products.
Amy Wyatt, CHANEL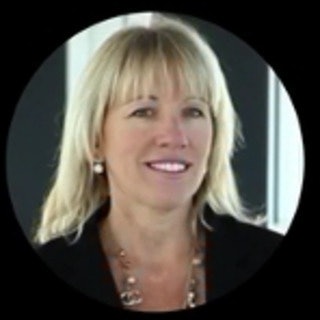 Amy Wyatt joined CHANEL in 2006 and is responsible for directing U.S. research and innovation in the fragrance and beauty category; managing regulatory risk and compliance; and assuring high quality incoming product. She is responsible for bringing in new technologies from universities, start-ups and adjacent industries, and is a board member of various start-ups. Prior to CHANEL, she worked for 13 years at Aveda Corp./The Estée Lauder Cos., where she was the director of skin care and makeup. In 2016, Wyatt became president of the IFSCC; she joined the IFSCC Praesidium in 2006 as Education Committee Chair; she is the co-founder of the Ecaterina Merica Cosmetic Education Programme; and she was awarded the prestigious SCC Merit award in honor or her outstanding service and distinguished leadership, among various other honorable credentials. She holds a degree in biology from the University of Minnesota.
Mindy Goldstein, Ph.D., Dr. Mindy Goldstein Consulting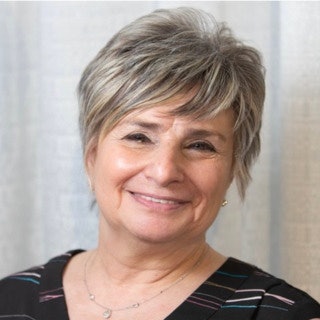 Mindy Goldstein, Ph.D., received her bachelor of science with honors in biochemistry, master's of science in pathology, and doctorate in basic medical sciences from New York University in the area of UV and gamma radiation damage to DNA and DNA repair. She has been credited with more than eleven publications and has been awarded patents in raw materials, encapsulation and controlled release. Goldstein most recently held the position of VP of R&D and product development for Atlantic Coast Media Group. Previously, she served as executive director of R&D for The Estée Lauder Cos. Goldstein is an active member of the SCC and recently was president of the national society in 2020. She was editor twice for the Journal of Cosmetic Science and currently is an advisor and reviewer for the journal, as well as for Cosmetics & Toiletries. She is a member of numerous professional and scientific organizations including the PCPC Nomenclature Committee, where she is chair of the subcommittee on biotechnology, botanicals and ferments.
Danilo Lambino, Formulae8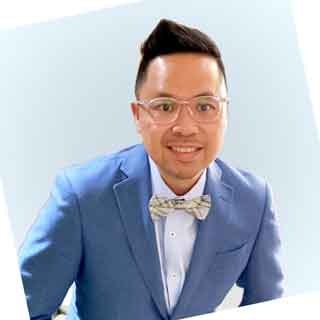 Danilo Lambino is an inventor, cosmetic formulator, visual artist and beauty technology entrepreneur at Formulae8, a company he founded in 2008. He holds a master's degree in material science and engineering from the University of New South Wales in Sydney, and a bachelor's degree in chemical engineering from Saint Louis University. He describes himself as passionately engaged in creative and entrepreneurial technology, product and brand development ventures in the beauty space. His work is focused on empowering ideas, transforming consumer insights and enabling new discoveries in ingredients, devices, emerging packaging trends and novel delivery systems. He is the recipient of a 2010 International Technology Award from Cosmetics & Toiletries (now the C&T Allē Awards) for an innovative melanin spot technology demo kit demonstrating a client's efficacy in directly fading melanin.
Marie Drago, Pharm.D., Gallinée/Shiseido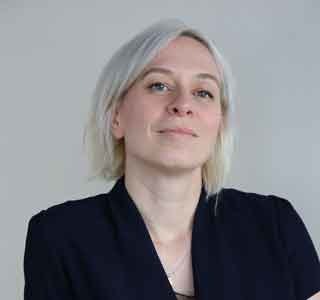 Marie Drago is French pharmacist and the founder of Gallinée Microbiome Skincare, founded in London in 2016. Her big idea was: What if instead of killing bacteria, we would help them help you? After all, you're 50% bacteria, that's not an insult and you should care for them. Gallinée has 4 patents, 23 products and billions of happy bacteria. It has been part of the Shiseido family since October 2022. Drago is currently the chief creative officer for the brand.
Akshay Talati, Pharm.D., GOOP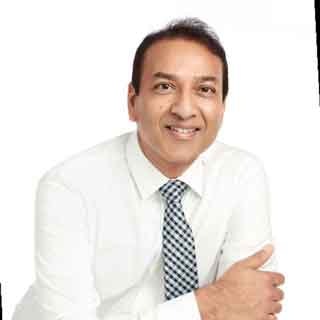 Akshay Talati is a pharmacist and leader with an established track record of more than two decades in cosmetics, dermatological and pharmaceutical product development, for 20+ distinct brands of three of the largest multinationals: The Estée Lauder Cos., Unilever, and L'Oréal. He champions innovation for hundreds of products and advises in several cosmetic societies, striving to positively influence those who seek guidance through mentoring. Currently, he leads new product development and innovation for GOOP, and serves as a founding member of Skindie, generating authentic beauty intelligence and trends.
Sabrina R. Henry
Kenvue/Johnson & Johnson/AVEENO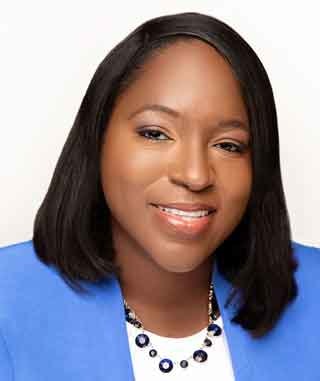 Sabrina R. Henry is a Research and Development Manager at Kenvue, part of the Johnson & Johnson family of Companies, and a Brand Ambassador for AVEENO. She has worked in the consumer health care industry for more than 14 years, developing and launching innovate skin care products, and she leads a team of scientists to manage the day-to-day product life cycle activities. As scientist and brand ambassador, she teaches about the skin care product development and innovation process, use of cosmetic ingredients and highlights the science behind some of the most beloved skin care brands across various media outlets. Henry has been featured on Aveeno's TV commercial Healthy. Its Our Nature, ESSENCE Magazine, USA Today, YouTube, and Instagram to name a few. For more, check out Sabrina on Instagram at Sabrina_theScientist.
Les Smith, Ph.D., La Perla Beauty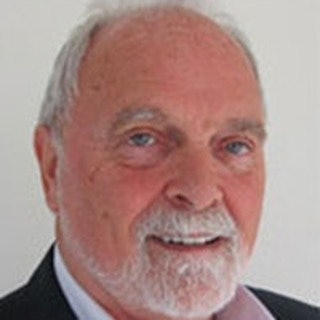 After earning a bachelor's degree with honors in chemistry from the University of Stirling, a doctorate in organic chemistry from the Research Institute for Medicine and Chemistry, and a post doctoral position at the University of Geneva, Leslie Smith, Ph.D., joined Procter & Gamble. Following several years with P&G, he joined the fragrance industry in a number of technical management positions in Switzerland and the United States. In 2002, Smith joined Coty at their global R&D headquarters in Morris Plains, N.J., USA, as vice president of R&D, where his responsibilities included basic research, fragrance technology and development, consumer affairs, sensory, Coty Testing Institute, analytical, safety and toxicology. In July 2011, he was named senior vice president of R&D, a role he assumed in Geneva, Switzerland. In this position, he maintained his responsibilities in the United States while establishing Coty's newly created Global Center of Excellence for Fragrances in Geneva. Retiring in the spring of 2015, Smith founded his own consulting company and in 2019, came out of retirement to work for La Perla Beauty as chief scientific and regulatory officer. He has a number of publications in chemistry and perfumery, and a list of patents ranging from insect control and deodorancy to delivery systems. He also is a member of the Cosmetics & Toiletries Scientific Advisory Board.
Lívia Salomão Calixto, Ph.D., L'Oréal France
Lívia Salomão Calixto, Ph.D., is a pharmacist who holds a doctorate in pharmaceutical sciences with an emphasis on cosmetics technology. She currently works at L'Oréal France in the Evaluation Intelligence team as clinical studies manager. Her areas of interest and expertise are product development, statistical tools, rheology, texture analysis, instrumental and clinical efficacy and consumer studies.
Nattaya Lourith, Ph.D., Mae Fah Luang University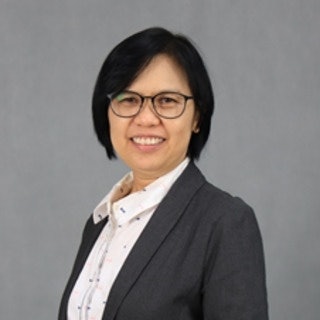 Nattaya Lourith, Ph.D., is associate professor of cosmetic science, leading creative innovation for cosmetics in the phytochemicals and cosmeceuticals research group at Mae Fah Luang University, Thailand. She earned her master's degree in organic chemistry from Khon Kaen University in 2001, and her doctorate in bioorganic chemistry at Ehime University in 2004. Lourith served as research assistant and teaching assistant at Kagawa University from 2001-2004, and research associate at the Institute of Biological Chemistry at Washington State University in 2005. Her research areas focus on the chemistry of natural products and fragrances, the preparation and quality control of raw materials and cosmetic products, and herbs for cosmetics. She is the author and co-author of numerous books, book chapters, review articles and research articles, and was awarded the Shell Centenary Scholarship Fund in 2000, the Japanese Government Scholarship from 2001-2004, and as the JSPS Young East Asian Researcher in 2009. She is a regular contributor to Cosmetics & Toiletries.
Ni'Kita Wilson, OUAI/P&G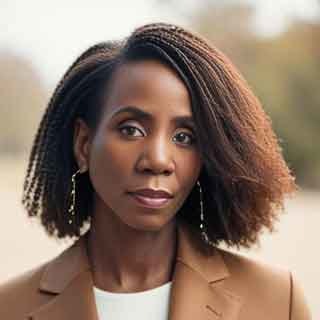 Ni'Kita Wilson is a seasoned beauty executive with more than 21 years of experience in innovation, management and leadership. She is currently vide president of product development at OUAI, a P&G brand, where she leads a dynamic product development team to help drive OUAI's tremendous growth. An entrepreneur at heart, Wilson is also co-founder of Love YU Collective, a health and wellness website with a mission to help Black women normalize coping with stress to live their best lives. In addition, she serves on the College of Science and Mathematics Advisory Counsel and Black Alumni Advisory Counsel at Montclair State University. She is also a member of the Society of Cosmetic Chemists and Cosmetic Executive Women, and holds several patents and innovation awards.
Tomonobu Ezure, Ph.D., Shiseido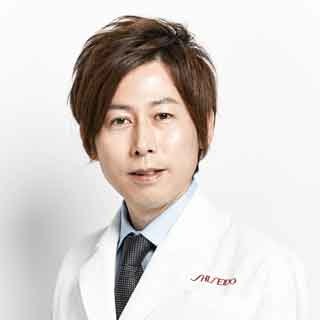 Tomonobu Ezure, Ph.D., is the principal chief scientist of the Shiseido Co., Ltd. He has an impressive record of recognition of his research and use of digital technology. His presentations at IFSCC 2020, Yokohama, and IFSCC 2018, Munich, included Shiseido research into a new technique to target skin aging. It combines scanning electron microscopy with a whole-skin, electron-conductive treatment to produce a 3D image that is then color-coded via artificial intelligence software. In 2018 Tomonobu, won second place at the 12th China Cosmetics Academic Research Conference for his discovery of a skin-aging mechanism caused by sweat gland shrinkage. In 2016, he was recognized at the IFSCC Congress for his poster on the relevance of facial fat as an anti-aging target—the full study of which he published with Cosmetics & Toiletries. 
Shilpi Jain, Skinveda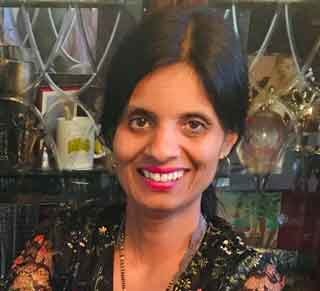 Shilpi Jain is the founder of Skinveda. After completing her master's degree in chemistry magna cum laude at the University of Toronto, Canada, she went on to work with Arena Pharmaceuticals as a Medicinal Scientist, working on antiobesity drug called Lorcaserin. In the last two decades, She has been the principal scientist for several leading skin, hair and pet care brands while working with well-known cosmetic manufacturing firms and as a consultant. In 2013, Jain saw a gap in the skin care industry to focus on psycho-dermatology, telomeres and the influence of stress on the skin. Being born in an east Indian family where ayurveda was practiced on a daily basis, and using her knowledge of the chemistry of these herbs and their efficacy, Jain spent two years working on creating highly effective formulas to help solve stress-related skin care issues including rosacea, eczema, atopic dermatitis, age spots, wrinkles, dark circles, crow's feet, cellulite, dry skin, dehydrated skin and hyperpigmentation, to name a few. Skinveda was launched in Whole Foods in 2013, and then at several boutiques, e-commerce platforms including The Ayurveda Experience, Truth In Aging, and Amazon.
Jen Novakovich, The Eco Well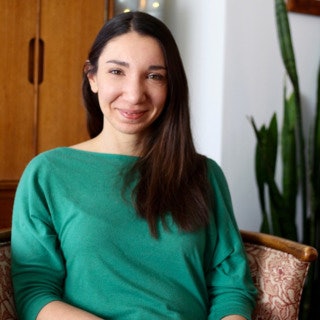 Jen Novakovich is a science communicator and cosmetic scientist and is the founder of the science communication platform The Eco Well. She currently works as a consultant, where she helps companies with sustainability substantiation, science communication strategies, and formulation development. Through The Eco Well, she's interviewed hundreds of scientists from diverse fields, regularly moderates industry panel events, and has launched several larger-scale scicomm conferences. Tangentially, she served as the executive director for The Eco Market Canada from 2017-2020. She currently serves on the NextGen Advisory Committee with the Society of Cosmetic Chemists and on the newly formed Supply Chain and Sustainability Resource Committee by the Independent Beauty Association. Jen holds two bachelor of science degrees from the University of Guelph, in Zoology and Nutrition and Nutraceutical Sciences, and a diploma from the IPCS in Cosmetic Chemistry. She studied Environmental Sciences for her master's with Royal Roads University.
Peter Tsolis, The Estée Lauder Cos.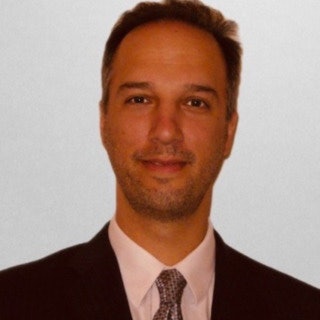 Peter Tsolis is a vice president for R&D in The Estée Lauder Cos. Throughout his 20+ year career, he has held positions in brands such as La Mer, Clinique and Estée Lauder, as well as led corporate innovation and strategy roles. He has developed and managed the innovations for countless breakthrough products and platform technologies for the corporation's skin care and color categories. These enterprise R&D leadership roles provided platform technologies delivering superior consumer benefits and market-leading opportunities. Tsolis holds degrees in chemistry from New York University, as well as an MBA from NYU's Stern School of Business. He is also an adjunct professor in New York University Tandon graduate school of engineering and teaches a polymer course in the program. Tsolis is a member of the executive board of the IFSCC and Cosmetics & Toiletries Scientific Advisory Board, and served as past president of the Society of Cosmetic Chemists. He has published numerous peer-reviewed articles and is a frequent speaker in industry conferences. Tsolis is passionate about product innovation, teaching and developing sustained programs on corporate initiatives.
Kelly Dobos, University of Cincinnati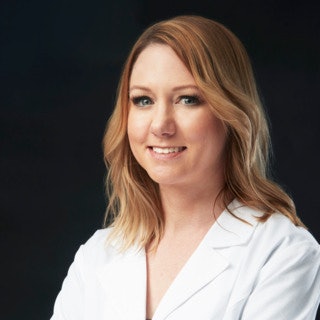 Kelly A. Dobos is a cosmetic chemist with 20 years of expertise in skin care and color cosmetics, having worked for brands such as Bonne Bell, Purell and Jergens. She graduated Oberlin College with a bachelor's in chemistry, and obtained a master's in pharmaceutical sciences with an emphasis in cosmetic science from the University of Cincinnati, from which she received the GOLD (Graduate of the Last Decade) Distinguished Alumni Award. Dobos also holds an MBA from Cleveland State University and has been a member of the SCC for 18 years, serving at local and national levels, including as president in 2019. Kelly is an inventor on four patents and has written numerous articles for cosmetic science publications, including Cosmetics &Toiletries. She is part of the American Chemical Society's expert panel and serves as a subject matter expert for consumer magazines like Allure and New Beauty, in addition to news organizations such as NPR and the Washington Post. She currently is teaching courses on color cosmetics for the University of Cincinnati.
Greg Hillebrand, Ph.D., University of Cincinnati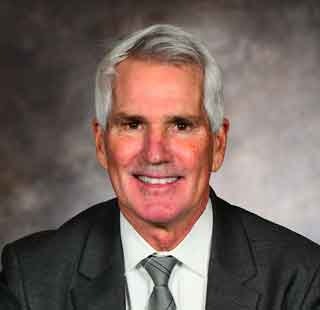 Greg Hillebrand, Ph.D., is an associate professor of the University of Cincinnati cosmetic science program. He has also served as a senior principal research scientist in Amway R&D's Global Discovery department, providing technical leadership for both the beauty and nutritional categories. He has a broad expertise in skin and hair science, especially skin health, aging, photo-aging, epidemiology, biophysical and imaging clinical methods and product performance testing. His current area of focus is the skin microbiome and its role in health and disease. He has many significant publications and several of his inventions have been successfully commercialized. He lived and worked in Japan for seven years on an ex-pat assignment gaining direct experience and insight into Asian consumer needs and the Asian beauty market. He is externally focused, embracing open innovation and research collaborations with both academia and industry for new technology identification and commercialization.
Gabriella Baki, Ph.D., University of Toledo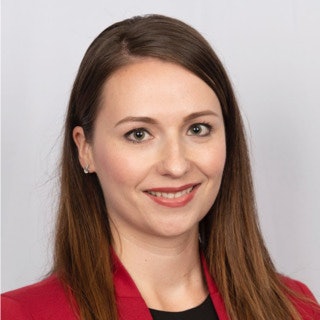 Gabriella Baki, Ph.D., is an associate professor at the University of Toledo College of Pharmacy and Pharmaceutical Sciences. She serves as program director and the main instructor for lectures and laboratories in a unique undergraduate program: the BS in Pharmaceutical Sciences Cosmetic Science and Formulation Design major. It is the first and currently only undergraduate program in the United States focused exclusively on cosmetics and personal care. Baki is a pharmacist, graduated in 2008 from the University of Szeged, Hungary; she also holds a doctorate in pharmaceutics from the same university. Baki has been a faculty member at the University of Toledo since January 2012. Her main research focus lies in the area of topical delivery for active ingredients and cosmetic actives, sensory testing of creams and lotions, and SPF and broad-spectrum boosting technologies. Baki has made more than a dozen technical presentations and authored and co-authored more than 40 publications, including for Cosmetics & Toiletries. She has contributed to book chapters and authored the book Introduction to Cosmetic Formulation and Technology.