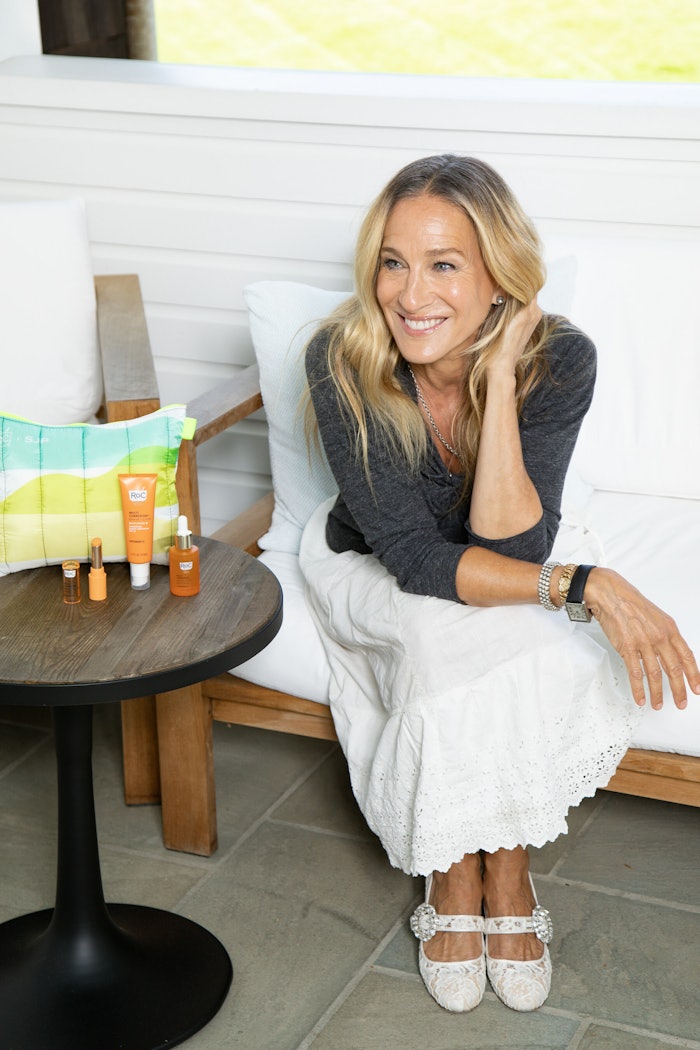 RoC Skincare has expanded its RoC Look Forward Project—in partnership with its ambassador and RoC user, Sarah Jessica Parker—to support the next generation via a multifaceted optimism education initiative geared toward adolescents.
More than 5,000 students at middle schools across the country will benefit from the new optimism curriculum for young people, which includes corresponding resource kits, activities, leader guides for dedicated lessons on the power of positive thinking, actionable tips and parent information to extend the conversation about mental health at home and beyond.
The brand has launched its #BeARoC TikTok campaign, which encourages people to be advocates for themselves and others on social media with uplifting, inspirational messages.
RoC Skincare is collaborating with SeekHer Foundation, to launch the RoC x SeekHer Look Forward Community Program and encourage a life-long integration of optimism and mental health practices among participants and their children. 
RoC Skincare is also collaborating with Look Forward Community Program to support adolescents in forming peer-to-peer circles through a leadership program culminating with a dedicated certification in advocacy training.
Parker in turn has curated a new, limited-edition set of clinically-proven skin care products on RoCSkincare.com, with 100% of profits from the set donated to the SeekHer Foundation and Look Forward Community Program.
Parker said, "I try my very best to be an optimist and to confront each day and experience with that mindset. As a mom, setting the next generation up for success is especially important to me. I'm proud to be a part of an initiative that provides the opportunity for young people to feel empowered as they head towards their futures."
Fernando Acosta, CEO, RoC Skincare, said, "Everything we do at RoC is grounded in the idea that everyone should be able to look forward to the years ahead. We want to help people feel optimistic and support them as they take care of their skin and themselves in pursuit of a fuller, happier and healthier future. Following the initial launch of The Look Forward Project, we reflected on what we learned and how we can best continue our mission. One of the things we uncovered was people wished they had begun to incorporate a more positive mindset at a younger age, prompting us to dig deeper into the idea of supporting people from early on in their journey."