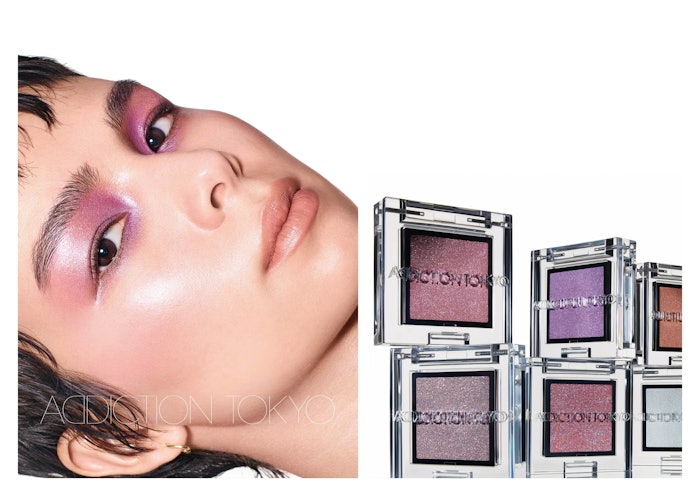 Kosé Corporation has announced that Addiction Tokyo—a makeup artist brand—has launched in the United States. 
A pop-up at Bloomingdale's 59th Street flagship New York store will introduce customers to the brand where they can test the products, including the brand's 99 shades of eyeshadows.
The Addiction Tokyo team will be creating looks behind the scenes at New York Fashion Week.
Kanako Takase, global creative director, Addiction Tokyo, said, "I deeply connect to the brand philosophy and its roots in makeup artistry. My goal is to help people everywhere by creating quality makeup products that have pro performance in mind yet are easy to use so that everyone can discover the artist in themselves. I want people to enjoy and embrace their own beauty but not be afraid to explore and experiment with a variety of looks, colors, textures and products."
Akira Matsubara, CEO of Kosé America; executive director in charge of marketing strategy div. and Europe and America business div. of Kosé Corporation, said, "We are thrilled to be launching Addiction Tokyo in the United States. We believe now is the right time to introduce the brand to the American consumer as it has been a favorite in Japan for over 14 years. We think the brand will be a compelling discovery for the customer here especially since we have seen growing interest in the market in Japanese beauty. At Kosé , we continue to be committed to brightening the world for our customers globally through cosmetics and to being a company with diverse brands that are a source of beauty for everyone."