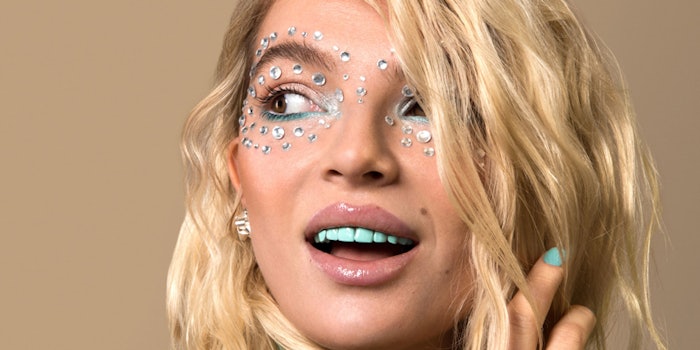 Within the last few years, beauty has become more expressive, inclusive and personal than ever before. Toothpolish has embraced this movement and introduced Chrom... think nail polish, but for your pearly whites. 
According to Toothpolish, Chrom can be applied to and removed from teeth in seconds. The polish reportedly has the ability to last on teeth for up to 24 hours, withstanding eating and drinking. 
Chrom is available in the following shades:
Glitterati Party (pink glitter);
Glitterati Gold;
Glitterati Chrom;
Pearly Whites;
Gold Dust;
24 Karat (gold);
Penny;
Platinum;
Fairy Dust (light blue);
Candy Floss (light pink);
Mint;
Baby Blue;
Pretty in Pink; and 
Sunshine (yellow).
Additionally, Chrom is available in kits of four polishes, including the Festivibe Kit, Unicorn Vibe Kit, Precious Metal Vibe Kit and Chromatic Vibe Kit.
Ingredients include ethanol, polymethacrylic acid, triethyl citrate, titanium dioxide, and FD&C approved coloring.