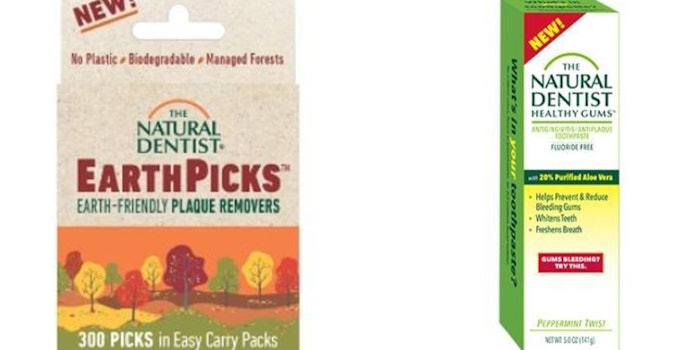 The Natural Dentist introduces two new products to join its natural line of oral care products that contain a therapeutic amount of aloe vera. 
The first product joining the lineup is a natural toothpaste containing ingredients such as purified aloe vera and goes without using fluoride or sodium laurel sulfates. This toothpaste is formulated to fight the first sign of gingivitis: bleeding gums. 
"For 25 years, our mouth rinse has been a favorite for its ability to treat and prevent bleeding gums. By adding a toothpaste, we hope to create the perfect one-two punch for healthy gums," said Kelly Kaplan, president of Revive Personal Products Company, LLC, and distributor of The Natural Dentist.
The second product is its EarthPicks Plaque Removers which are disposable picks made of wood. This product contains material that is more eco-conscious than plastic as it is biodegradble.
"Additionally, we know that many people want to be just as good to the planet as they are to their teeth and gums, so we are excited to bring EarthPicks to market as a biodegradable, convenient option to remove plaque between teeth, anywhere, anytime," said Kaplan.