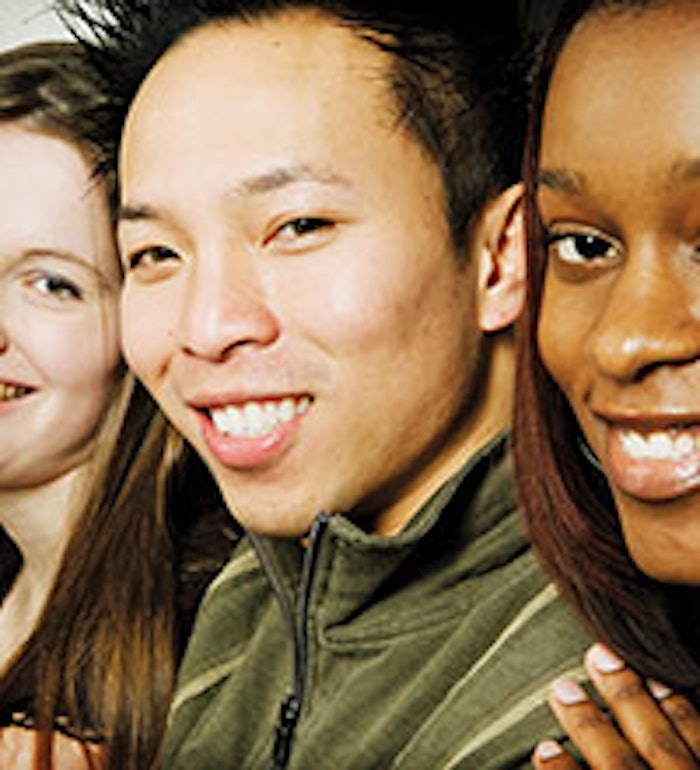 Natural skin care continues to generate buzz in the industry, but different alternatives and a shifting definition of "natural" have helped more beauty brands, including those that are plant- and pharma-based, get in on the natural skin care market.
Niche players have exerted a dominance in natural skin care, but the market's continued growth is attracting more and more attention from the multinational beauty players, meaning more competition.
Emerging markets China and India have natural skin care brands that use the heritage of herbal medicine and ayurveda, respectively, and these brands are spreading across Asia and the world.
Pharma brands also are now being seen as offering natural beauty benefits, and their wallet-friendly price points have more consumers investigating these options.
Natural skin care has been generating a buzz in the beauty industry for some time now. An increase in both the availability and popularity of natural and nature-inspired skin care has led to an increasing number of players entering the category. And while growth in the category has been driven on the one hand by continued demand for more skin-friendly formulations, on the other hand premium and pharmacy brands with natural credentials are also fueling interest in the natural arena.
Furthermore, increased consumer familiarity with certain harsh chemicals has given rise to many products with "free-from" claims, which have more tangible perceived benefits for consumers.
Consumer Perception Creates a Multi-level Market
Despite the emergence of more specialized, high-tech skin care, there has been sustained interest in natural and naturally positioned skin care products too. This has been driven by demand for more skin-friendly products, but also by an increase in the availability of natural skin care alternatives. Beyond the various definitions established by different certification bodies, the common perception among a majority of consumers of what is "natural" is much broader, and it includes plant-based and nature-inspired products, pharmacy brands and non-certified natural skin care.
Furthermore, consumer interest has been driven by pharmacy brands, which often use thermal water as their key ingredient. La Roche-Posay, Avène and Vichy, for instance, are all paraben-free and use the healing properties of spa water in their high-efficacy skin care products. And brands such as Origins and Clarins, which are plant-based but not organic, also have a natural premium positioning that appeals to consumers, as they combine the benefits of natural and high-tech results.
Niche Players Benefit
While natural beauty products have been growing in popularity and certain brands are performing well across Western Europe and the U.S., the vast availability of naturally positioned brands makes it difficult for individual labels to gain a significant share of the overall market. This has been the result of not only fierce competition between the increasing number of niche natural brands, but also major multinationals launching natural lines and retailers bringing out their own natural private label alternatives. For example, retailers Boots in the U.K. and DM in Germany have offered natural skin care lines for years.
Additionally, success stories in France include the Nuxe and Caudalie brands, natural pharmacy heritage lines that have not only doubled their sales in their home country but also increased their availability across Europe and the U.S. Both brands also have been rumored to be potential acquisition targets for large, premium-focused players. Their strong brand images and pharmacy heritage have even been sought by consumers in the East as well, with Caudalie opening a spa/boutique in Hong Kong.
In the U.K., one of the most impressive gains has been achieved by Bulldog, a niche men's care brand widely available through supermarkets and drugstores. Its transparency in terms of ingredients and simple language in product positioning have appealed to male consumers in the U.K., who appear to be just as concerned about harmful chemicals in their products but may be more price sensitive than women.
Local Players Making Waves in Emerging Markets
In emerging economies, the natural beauty space has strong local players that have a significant hold over their respective domestic markets. Chinese herbal medicine and Indian ayurvedic practices have been around for centuries, and thus, local brands, which use such practices, have a natural credibility in consumers' minds, despite many of these products still containing chemicals.
India, which has now imposed a ban on animal testing for cosmetics, is expected to add another half a billion dollars to the skin care category by 2018. With yearly double-digit gains, many international natural beauty players will seize the opportunity to move into this lucrative space now that the animal testing ban has been put in place. However, despite their higher prices, there are strong local players in the market that combine ayurvedic practices and natural ingredients and do not test on animals, such as Forest Essentials—and the presence of such brands raises the barriers to entry for international companies.
Local players such as the Chinese company Herborist also are broadening their price ranges, launching high-end products in mid-2013 to target anti-aging. Diversification also has been seen with the introduction of men's lines, and as local brands are becoming more sophisticated and targeted, they are also expanding beyond their home markets. Herborist, which offers natural skin care inspired by traditional Chinese medicine, has been available in Western Europe through Sephora and entered Germany through Douglas in 2013. The brand's successful expansion showcases that consumers in the West are increasingly drawn to products with an Eastern heritage and that offer a natural positioning.
Furthermore, local players are continuing their expansion in Asia, with South Korean brands Innisfree, Beyond and Sulwhasoo from AmorePacific currently expanding rapidly across Asia and adding natural skin care lines to their portfolios, thus further intensifying the competitive landscape. Sulwhasoo, which has achieved sales worth nearly $20 million since 2011 and uses herbal medicine in its offerings, is moving into China, leveraging the confidence of being South Korea's leading premium skin care brand.
Pharmacy Brands Boost the Natural Market
While increasing demand for natural skin care has seen many truly natural skin care brands such as Burt's Bees grow strongly, plant-based and pharmacy brands appear to be an equal driver, including Estée Lauder's Origins and Aveda brands, Avène, and L'Oréal's La Roche-Posay and Vichy. These brands have been increasing their presences globally and are generally perceived as natural and more skin-friendly. The pharmacy heritage of pharma brands also gives them extra credibility, and they are viewed as more effective, mainly due to this positioning.
Beyond that, these brands have more accessible prices in comparison with other premium skin care brands, with Vichy retailing at around $31 for a facial moisturizer compared to $95 for a similar Lancôme product. This has helped these pharma skin care brands sustain their share even in southern Europe, where most premium skin care has been suffering.
Furthermore, the diversified landscape and different perceptions and positionings in emerging and mature markets showcase both the industry's—as well as consumers'—confusion around natural skin care. While this not only makes it hard to grasp the market, it also shows how competitive the skin care market has become. Natural claims alone are not enough to attract consumers, with brand image and product efficacy remaining more important in the long run.
Nicole Tyrimou is a Euromonitor International beauty and personal care analyst.