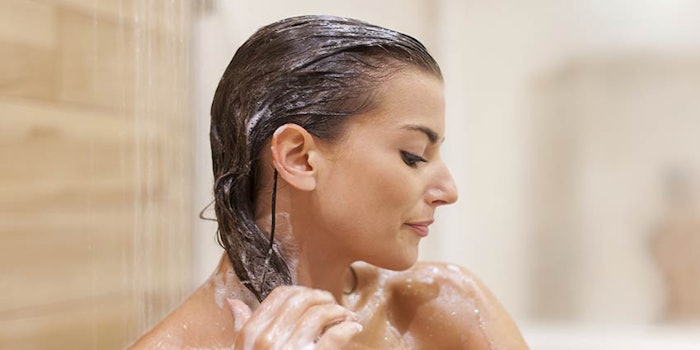 Anti-pollution concepts were among the highest profile introductions at last year's in-cosmetics Global. This year, suppliers took their ingredients and product demos to the next level.
For instance, DSM presented its Anti-Pollution BB Cushion SPF 30 with a matte velvet finish, while Innospec introduced a sulfate-free Headstart Anti-Pollution Shampoo concept, which gently cleanses pollution, sebum and styling products from the hair and scalp for a soft, refreshing finish to the hair. The formulation comprised Empicol XCT14 and Empigen BS/FA.
Naturex introduced Eliorelys (INCI: Glycerin, Betaine, Aqua, Prunus Cerasus Flower Extract), which counters photo-aging with an antioxidant effect, reduces inflammation by reducing the release of TNF-a, increases collagen synthesis by a factor of 21 and preserves skin integrity. The ingredient was clinically tested on a group of consumers aged 40 to 60 years old.
The company also presented Hibiscus Acids for anti-pollution skin care. The ingredient has chelating activity on pollutants and reduces dark spots, while removing the accumulation of pollutants and blemishes from the skin's surface.
Meanwhile, Chemyunion presented SkinBlitz, a film-former comprising natural polysaccharides that block out fine particle pollutants. The ingredient can prevent hyperpigmentation, protect DNA and keep keratinocytes alive in applications such as cream, gel, gel-cream, lotion and serum.