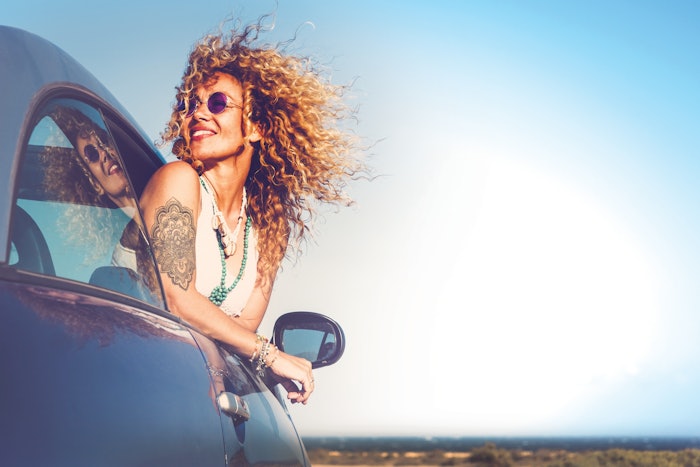 Global Cosmetic Industry spoke with beauty insiders to highlight what is trending in the skin care space.
Vitamin C & Retinol
Daniel Winn, president, Actera Ingredients, says, "We see demand for higher potency skin actives that differentiate from the classic vitamin C and vitamin A (retinol) categories. To meet this trend, Actera has launched a TXVector lipophilic tranexamate, as well as our Adapinoid, a third-generation, non-RX retinoid."
Danny Goldstein, VP R&D, Tagra Biotechnologies, says, "Lately, what we are witnessing in the industry is a return to the cosmetic basics, whereby formulators are focusing on using essential ingredients such as retinol and vitamin C. Retinol, a type of retinoid and derivative of vitamin A, is widely used as an anti-aging skin care ingredient to reduce the appearance of lines and wrinkles by encouraging collagen production. It also helps by clearing acne, smoothing out skin texture and reducing pores. Vitamin C, like retinol, is also a powerful antioxidant that helps skin fight the damaging effects of pollution and stress, by brightening the skin, boosting collagen production and eliminating unwanted pigmentation. Moreover, it neutralizes free radical damage as a result of the sun, smoke and other toxins. Even with this focus on these ingredients, retinol and vitamin C are challenging ingredients to be used in the formulation process. This is why at Tagra we developed CelluCap RL, which overcame traditional formulation challenges associated with retinol by delivering stabilized, pure encapsulated retinol to be used in any cosmetic product. Likewise, Cellucap C, our encapsulated form of ascorbyl tetraisopalmitate, a lipophilic derivative of vitamin C, is suitable for all types of cosmetics compositions and has been clinically tested and proven to reduce wrinkles and overall brighten the user's skin."
Skin Health
Laurie Canel, product marketing leader actives personal care, Gattefossé, says, "In recent years, we have seen a real shift from skin care to skin health care. Consumers are more than ever conscious of harsh factors surrounding their skin (pollution, UV, artificial visible light, stress, bad diet habits, etc.) and this has even been exacerbated with the pandemic. This translates into a real attraction for health-centric skin care products. Preventative approach to beauty and skin care (for example using SPF), interest for dermatologically tested products [and] preference for pharmacy brands…are clear signs accompanying this movement. In such a context, the dermocosmetics segment as well as the so-called 'derma' brands, 'Dr. brands' [and] clinical brands record increasing popularity and sales performance. And this attraction for dermocosmetics is particularly true for millennials, whose motivations are mainly driven by the search for a balanced and healthy skin through care and protection claims."
For the full article, check out Global Cosmetic Industry's November 2022 digital magazine.