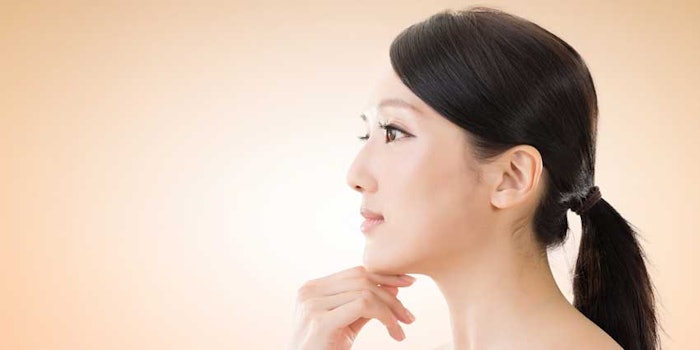 Alban Muller has developed the Velvet Sorbet Cream, which is a sensorial gel-cream, concentrated in natural active ingredients and connected to the overall health of skin. It offers the skin protection against external hazards in addition to actively enhancing the complexion.
Velvet Sorbet Cream was developed in response to the global beauty trend of "cloudless skin," which refers to discoloration-free or clear and bright skin. Formulated with Amiporine ER (INCI: Glycerin (and) Punica Granatum Fruit Extract) and Amiperfect ER (INCI: Gaultheria Procumbens (Wintergreen) Leaf Extract), the cream's combination of these two ingredients helps promote elastin synthesis to firm and tone skin over time, while boosting moisture retention to plump and smooth skin.
The biological properties of the cream help reinforce the skin barrier and leave the skin looking healthy and smooth. It creates a blur effect texture, with the softness of a cream and the lightness a gel. It is recommended to apply a thin layer of the product on targeted face areas and allow the cream to fade wrinkles and leave a matte and light powder finish.