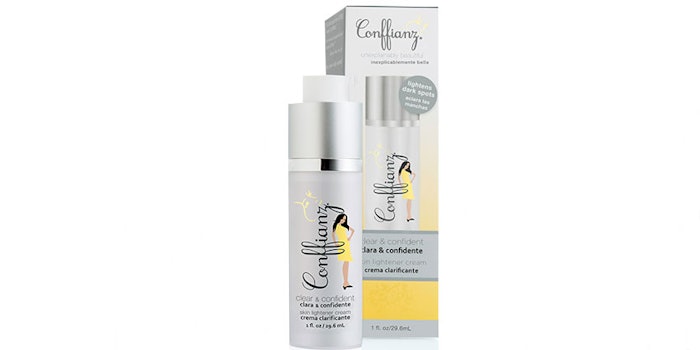 The Latina skin care brand, Conffianz, has partnered with Univision Communication to use Francisca Lachapel as the brand ambassador for the entire product portfolio of Conffianz, including the Clear & Confident online line and two new lines in the works. Lachapel will be involved in the communication, marketing and promotional activities associated with the product lines.
Ignacio Mayer, senior vice president of enterprise development for Univision, said, "We are thrilled to partner with a leading skin care brand such as Conffianz and have Francisca as brand ambassador. Francisca is one of our most loved young talents and she has a strong connection with our audience. She truly exemplifies Latina empowerment and will inspire consumers to feel confident and look beautiful from the inside out."
The Conffianz Skin Lightener Cream focuses on lightening age spots and freckles using a formula that can be found over the counter. The cream uses hydroquinone, lactic acid and natural allantion to build collagen, improve skin texture and hydrate the skin, and is available at www.conffianz.com for $17.95.