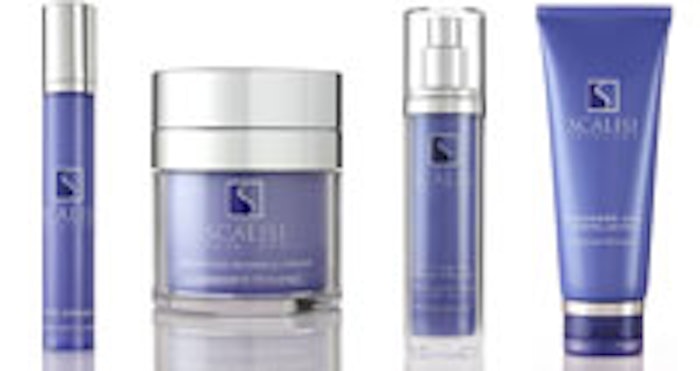 What it is: Scalisi Skincare collection by Scalisi Skincare
Claims: This product range consists of four products. First, the eye cream erases crow's feet and fine lines and melts puffiness under the eyes. Next is the advanced wrinkle cream, which uses advanced injection-free peptides to repair and reduce wrinkles in addition to improving lift and tone of the skin. The anti-aging moisturizer repairs visible wrinkles and prevents new ones from forming. Finally, the cleanser and exfoliator freshens and hydrates dry surfaces of the skin utilizing vitamins A, C and E and gentle micro-beads.
Ingredient highlights: Vitamins A, C and E, micro-beads and various peptides to "heal" wrinkles.