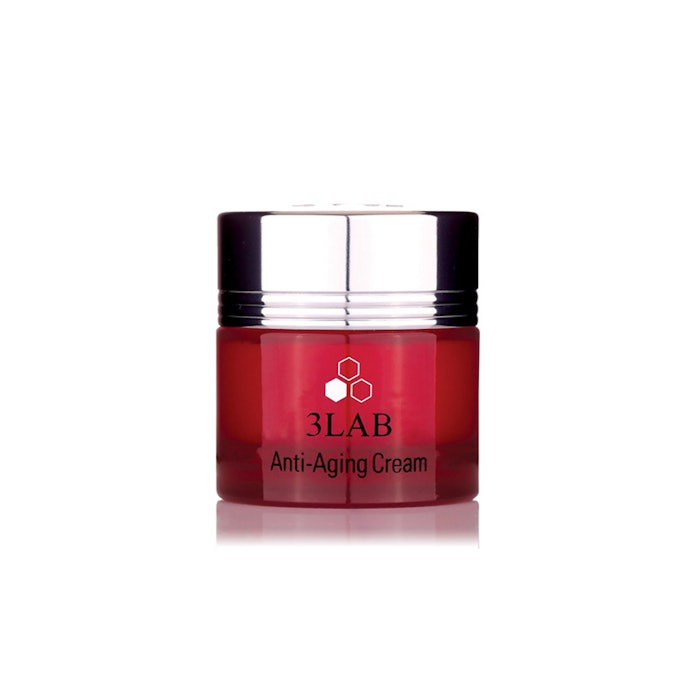 What it is: 3LAB Skincare's Anti-Aging Cream
Claims: Benefiting the skin care market, this anti-aging cream helps reduce wrinkles, improve facial volume and firmness, hydrate and condition skin, reduce irritation and hypersensitivity and brighten the skin. While lifting any sagging, this cream also reduces uneven skin tone and dryness. Focusing on the power of skin hydration, this complex is formulated to maintain and regulate skin homeostasis, increase elastin and collagen production from the inside out and reduce visible signs of aging.
Ingredient highlights: Marine repair, marine cultivated algae, sea water, linefill, BV-OSC and capparis spinosa fruit extract.