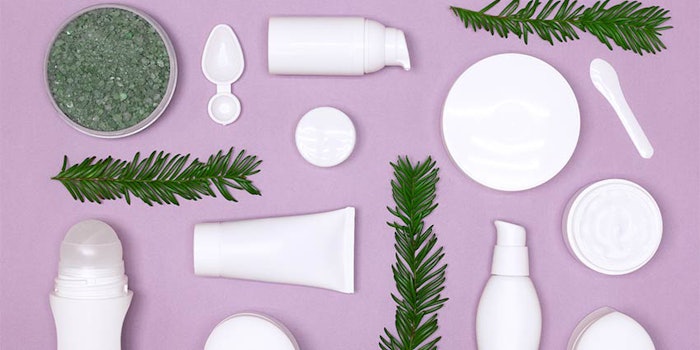 Information from Future Market Insights has revealed as global natural cosmetics market continues growing–valued over $36 billion in 2019–companies are introducing chemical-free products.
Related: Clean Beauty Congestion: How to Stand Out and Succeed
Rising awareness about the side effects of chemical-based beauty products and the trend of "green beauty" are encouraging manufacturers to increase the production of natural cosmetics to target and retain a large segment of consumers.
Related: Beautycounter Pushes Consumers to Call for Cosmetic Reform
Similarly, with growing numbers of men using products for personal and skin care, other than shaving products and deodorant, the organic and vegan beauty movement is also playing an important role in building male consumer base.
Additionally, chemical-free skin care products are finding greater resonance among young men who choose to align themselves with renowned brands. This, in turn, is expected to fuel the demand for natural cosmetics for male consumers.
Natural cosmetics market study–key takeaways:
In comparison with demand in commercial spaces such as salons/spas, household consumption of natural cosmetics remains on the higher side. Adoption of natural cosmetics in household's accounts for approximately two-thirds of the market revenue.
As per the study, natural hair care and skin care account for more than 50% of the total natural cosmetics sales. Growing demand for these traditional products with organic and plant-based ingredients is expected to complement the market growth.
In 2019, sales of unisex natural cosmetics held over one-fourth of the total revenue. On the contrary, natural cosmetics for men are expected to witness higher demand over the forecast period.
Sales of natural cosmetics through wholesalers or distributors continue to account for a high share of the global market value.
In order to strengthen their distribution network and increase consumer base, manufacturers are directing their sales towards convenience stores and hypermarkets/supermarkets.
Distribution via online stores is expected to gain tremendous popularity in the near future.
Europe captures major market share
Over the forecast period, Europe will continue to hold a significant share in the global natural cosmetics market. European Union has set up a sophisticated legislative framework for players to enter the natural cosmetics market. It assures that products sold in the EU market should fulfill the required standards.
In addition, European consumers widely prefer natural and plant-based products as the region support sustainability, which, in turn, is fueling the market growth. Demand will remain concentrated in Germany, Spain, France, Italy and the U.K. and the presence of a larger distribution network with various sales channels will continue to attract new consumers.