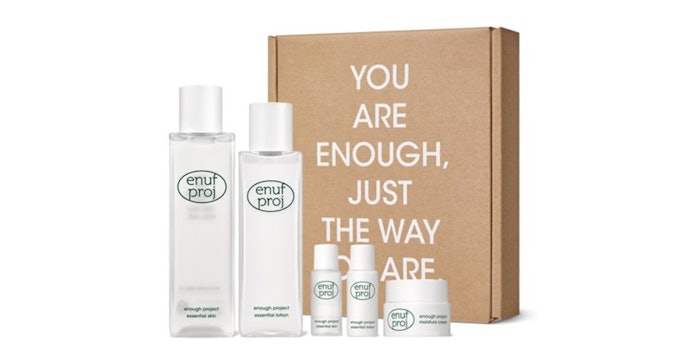 Amorepacific has launched Enough Project, a vegan-friendly skin care brand.
According to an article on www.koreanherald.com, the brand comprises seven products, including a cleansing oil, essential lotion products and sunscreen. The products contain no animal-derived ingredients and are cruelty-free.
The article also stated that the brand "promotes a simple design that does not tie to any gender or age and promotes practicality in that sense."
Enough Project was launched exclusively on the e-commerce platform Coupang. Reportedly, Amorepacific chose to launch on Coupang after "seeing the increasing consumer interest in digital channels."
For the full article, please visit www.koreaherald.com.