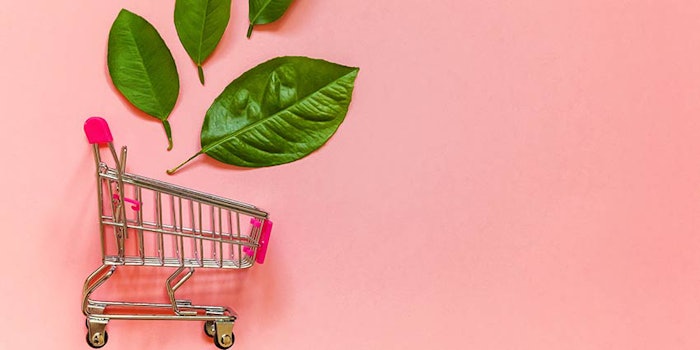 When it comes to what sells, there's a new "s" word in town: sustainability.
A report from the Nielsen Company, What's Sustainability Got to Do With It: Linking Sustainability Claims to Sales, compared the performance of sustainability claims across three categories—chocolate, coffee and bath products—with the goal of understanding how consumers feel about various sustainability factors.
Within all three categories, dollar sales of items with the specific claims studied grew twice as fast as the weighted average dollar growth of the three categories combined.
The organization focused on select product claims for each category from March 2017 to March 2018. In that time, overall bath products category sales grew 1%, while sustainable bath product sales grew 14%, driven by environmental claims and the presence of minerals, organic ingredients and essential oils.
Related: The Natural & Organic Beauty Consumer: 2008-2018
The presence of minerals and essential oils were the leading growth drivers for sustainability within the category, generating dollar sales growth of 16% and 18%, respectively. The essential oil-containing products grew 18 times faster than the general category, the report notes.
In all cases, sales increases were tied to significant volume gains.
"Overall, we can conclude that bath product shoppers are paying attention to product claims when making their purchasing decisions, with an eye toward sustainability, among other factors," said the report. "Brands looking for new opportunities for growth in this space can leverage the rising consumer sensibility towards sustainability to attract new consumers and ultimately increase sales."