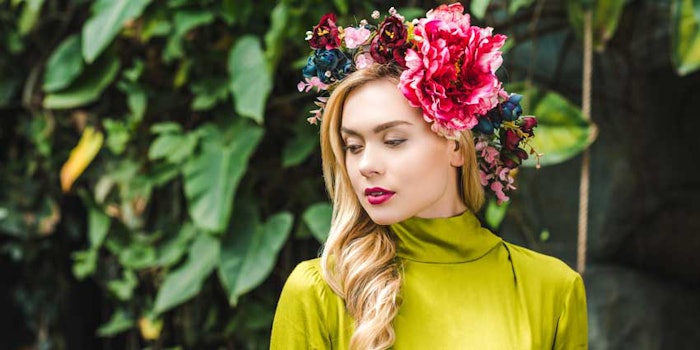 A reported 50% of skin care consumers say they are currently seeking products that claim to be all-natural or free of synthetic chemicals. If recent reports are anything to go by, this demand for naturals is only going to grow. 
During 2018, natural cosmetic sales surpassed 2 billion units, totaling a market value of $36 billion in 2019. According to Future Market Insights (FMI), the natural cosmetics market is predicted to experience "revolutionary growth" and reach $54.4 billion by 2027, with a CAGR of 5.2%.
Key growth factors include:
Growing consumer concerns regarding the side effects of chemicals in cosmetics and toiletries;
Demand for natural ingredients is moving from food to non-food products, including cosmetics and personal care; and
Dissemination of knowledge regarding the benefits of natural ingredients and increasing ethical consumerism.
Hair Care, Unisex Cosmetics and European Consumers Catapult Naturals
While natural and organic skin care products have been popular among consumers over the past several years, the demand for natural hair care is also growing as shoppers seek out chemical-free products for daily use. 
FMI explained, "A combination of hair care and skin care products accounted for over half the natural cosmetics market revenues in 2018 and the status-quo will continue in the coming years."
The sales of unisex natural cosmetics are expected to hold more than 25% of the global revenues during 2019. Additionally, higher sales in the natural male grooming category are predicted. 
FMI found that two in 10 natural cosmetics products were sold through wholesaler or distributors in 2018 and convenience stores were the preferred location to purchase natural cosmetics.
Natural Cosmetic sales are predicted to be the greatest in Europe followed by APEJ (Asia Pacific excluding Japan) and North America. In Europe, the demand will be concentrated in Germany, France, Italy, Spain and the U.K.
For more information, please visit www.futuremarketinsights.com.