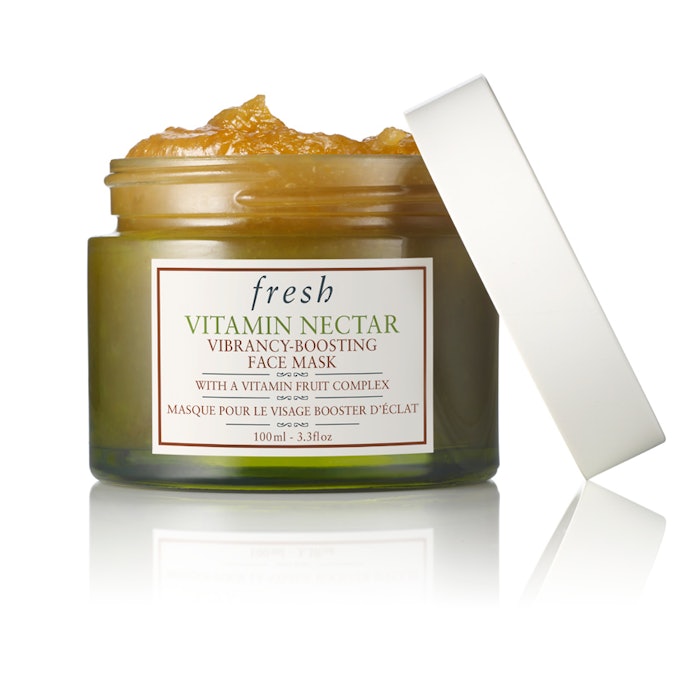 What it is: fresh's VITAMIN NECTAR VIBRANCY-BOOSTING FACE MASK
Claims: In honor of the company's 25th anniversary, this citrus-powered mask helps awaken dull skin to reveal a vibrant glow. The mask delivers an immediate boost, which increases over time. Additionally, the product helps smooth the complexion. Formulated to revitalize tired skin, the product helps tone, brighten and protect the skin, while also exfoliating for a soft finish.
Ingredient highlights: Vitamin fruit complex, vitamin C, vitamin E, vitamin B5, lemon and orange fruit extracts, lemon paste, orange and clementine paste and a mineral complex comprised of magnesium, copper and zinc.