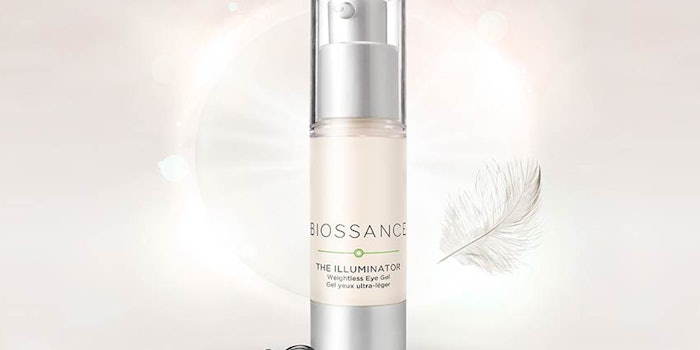 Biossance, known for its ingredients black list, has introduced The Illuminator, a dual-peptide, weightless eye gel.The non-toxic formulation is appropriate for the eye area.
The product comprises hydrating plant-derived squalane and dual peptides that reduce the appearance of dark circles and puffiness, as well as a Swiss apple cell extract that offers skin rejuvenation around the eyes.
The Illuminator reportedly increases cutaneous microcirculation, breaking up the concentration of red blood cells under the eye and reducing the appearance of dark circles.
The product is available via the company's website.