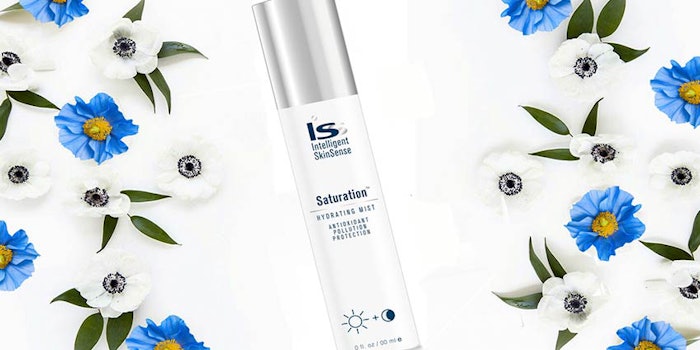 Hydrating mist products have been a hot segment, with launches including Mario Badescu Facial Spray With Aloe, Herb and Rosewater, First Aid Beauty Vitamin Hydrating Mist, Philosophy Renewed Hope In Jar Micro-Renewal Hydrating Mist and Oasis Quench The Day Hydrating Mist Mist, which can retail for between $5 and $50.
Now, Intelligent Skin Sense has introduced its mobile format Saturation antioxidant mist that counteracts the effects of pollution and keeps skin supple, refreshed and moist.
The product offers free radical protection via antioxidants including mandarin orange, bergamot fruit oil, grapefruit oil and lemon oil, and pollution defense from arnica and cucumber extract, as well as soybean protein.
The Saturation Hydrating Mist retails for $34.00 at www.shop.intelligentskinsense.com.