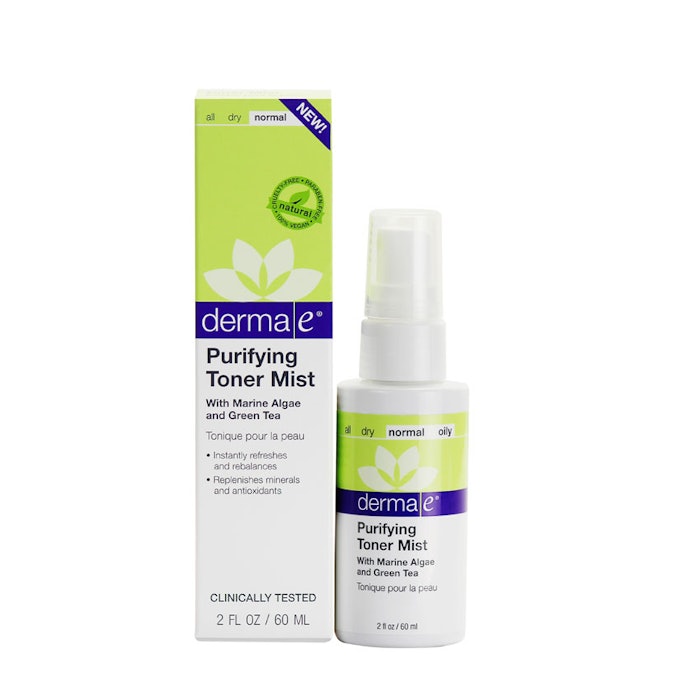 What it is: derma e's Purifying Toner Mist
Claims: With a pH balanced formula of minerals and antioxidants from the earth and sea the Purifying Toner Mist supports hydration and toning in addition to helping refresh and rebalance skin. The mist also protects skin against environmental pollutants such as free radicals, oxidative stress and UVA and UVB radiation damage, regardless of not containing SPF.
Ingredient highlights: Kimarine Wakame, bladderwrack, green tea antioxidants, a base of aloe leaf juice, vegan, cruelty-free, paraben-free, sulfate-free, mineral oil-free, lanolin-free, gluten-free and GMO-free.