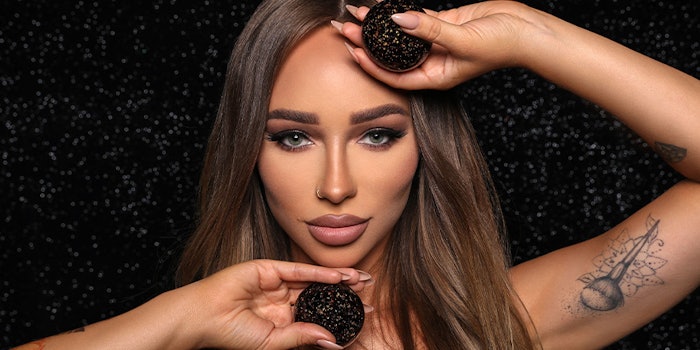 Liza Lash, L'Oreal Paris model and YouTuber, has announced the launch of Beauty Sphere, a skin care-infused cleansing orb that is calibrated to the user's astrological orientation.
Related: L'Oreal's SkinCeuticals Announces Leadership Changes
Report: Astrological Beauty
The Beauty Sphere is said to be effective at removing makeup, dirt and oils, and can be used every day with durability of between one and three months.
Key ingredients include lychee extract to remove makeup, dirt and oils, Gardenia florida fruit extract to protect against aging and free radicals, and rice ferment extract to support skin wellness.
Beauty Spheres are available in all 12 astrological orientations, plus one signature sphere, and can be customized with scents, benefits and ingredients.
Users lather the orb in their hands with water and then apply to the face. After being on the face for a few seconds, the lather can be washed off with water. It can also be used in the shower for a full body wash. 
Liza Lash, creator of the Liza Lash Beauty Sphere, said, "Beyond quality skin care ingredients, I was adamant about infusing the product with meaning. I worked directly with Mayan spiritualists, shamans and healers to learn their philosophies on the universe, oneness and our connection to Mother Earth. These amazing partners help identify and pair specific aromas and colors by leveraging their knowledge of astrology and helped bring the Beauty Sphere to life."